Broadening Horizons
Broadening Horizons at Park High School.
Here at Park it goes without saying that your teachers, tutors and pastoral support workers work with you and support you to ensure you can achieve the very best grades in your subjects- grades and progress that truly reflect your capabilities. That said, we also recognise that there is much more to school life than grades and examinations.
We want to prepare you for life beyond the walls of the classroom. Together, the staff are committed to helping you grow personally. We will work with you to broaden your horizons and prepare you for a happy and successful life; a life where you can confidently communicate with others in a sophisticated way; a life where you can plan and be prepared and a life where you have the confidence and innate ambition to want to push yourself to have the best life possible. We also aim to develop your resilience so as to be able to cope with any challenges that life throws at you – life can be unpredictable and preparation is everything.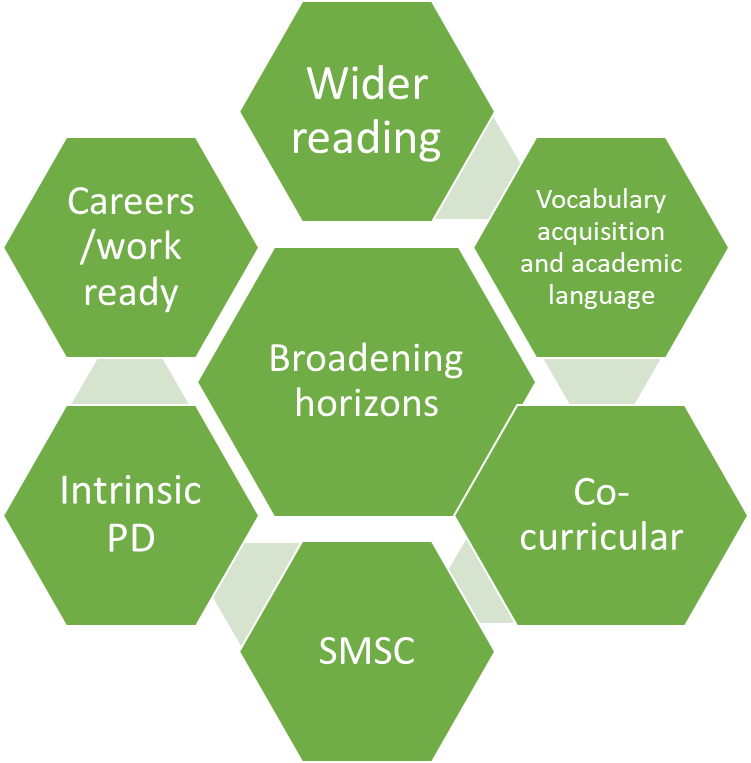 Park's broadening horizons focus encourages you to make practical connections between your studies and the skills and knowledge needed in the real world. This will prepare you for success in both further study and in life. There will be a focus on many skills and knowledge acquisition to ensure you are fully equipped to live life to the maximum.
Together with your core curriculum content, the focus on broadening our horizons will ensure you can develop an enquiring, knowledgeable mind with an ability to recognise the needs of others and an understanding of the world around you. If, together we can achieve this, we are contributing to the creation of a better and more peaceful world through intercultural understanding and respect.
"You can develop to be an active, compassionate and lifelong learner with an understanding of what it takes and a desire to achieve in life for the greater good of yourself and others"
House RISE Sessions