Attendance
Excellent attendance is paramount to success and achievement at any school and here at Park High it is no different.
We have a dedicated team of attendance workers to ensure that every student strives for excellent attendance and understands the bearing of it on their studies. The strong partnerships between school and home have proved invaluable in improving the attendance of individual students.
We understand, however, that there are sometimes situations beyond our control that can sometimes get in the way of full school attendance, and we will work with students and their families to keep the impact of this to a minimum.
Park High School Attendance Policy and actions for poor attendance.
Punctuality
School starts at 8.40am and students can access the school site from 8.30am. Registers are taken and any student who is late to school will receive a late mark and a misdemeanor.
As per our behaviour policy two misdemeanours will result in a sanction of detention after-school. Failure to complete this sanction will result in further consequences.
Reporting a student absence
If your child is going to be absent from School, you must contact the Attendance team on 01282 865 200 or text them on 07860 054 530 on the first day and each day of absence before 8.30am and provide a reason.
If we do not receive communication, you will receive a phone call home or text from your child's Pastoral Support Worker.
A home visit may be made by an Attendance Officer depending on your child's attendance record and the nature of the absence.
Students' attendance is monitored against our Traffic Light system.
Home visits are conducted by members of the Attendance Team. The purpose of making home visits is to have a conversation with families about their child's attendance, complete a welfare check and offer support where applicable.
Please be aware that Park High School works closely with Lancashire County Council, and we will transfer any cases of persistently poor attendance for possible fines and/or prosecution to the Magistrates court.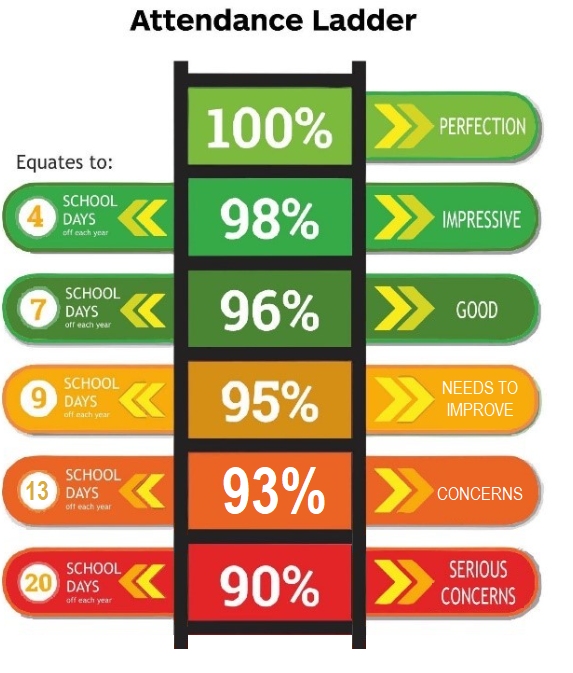 Holidays in Term Time
Mrs Eulert does not authorise holidays taken during term time.
Requests for authorised absences must be made to Mrs Eulert using the Absence request form.
Requests can be sent electronically to attendance_group@parkhigh.penninetrust.org
If you choose to take an unauthorised leave of absence, the case will be transferred to Lancashire County Council to process a penalty fine.
Students Leaving Site
Due to safeguarding reasons, we must be made aware when a student intends to leave school for an appointment. E.g., Medical or College interviews. Evidence to support this absence may be requested by the Attendance Team.
Written consent must always be provided if you intend to allow your child to leave unaccompanied. Failure to provide this will prevent your child from leaving the school site.
Evidence of appointments can be sent to attendance_group@parkhigh.penninetrust.org