School Meals 2023/24
Lunches Information
Lancashire County Commercial Group (LCCG) are responsible for the catering provision in school.
Breakfast Service
A Breakfast Service operates from 8:15am to 8:35am every morning in the Upper School Dining Room and a break service from 10:50am - 11:10am in both the Upper School Dining Room and the Lower School Dining Room.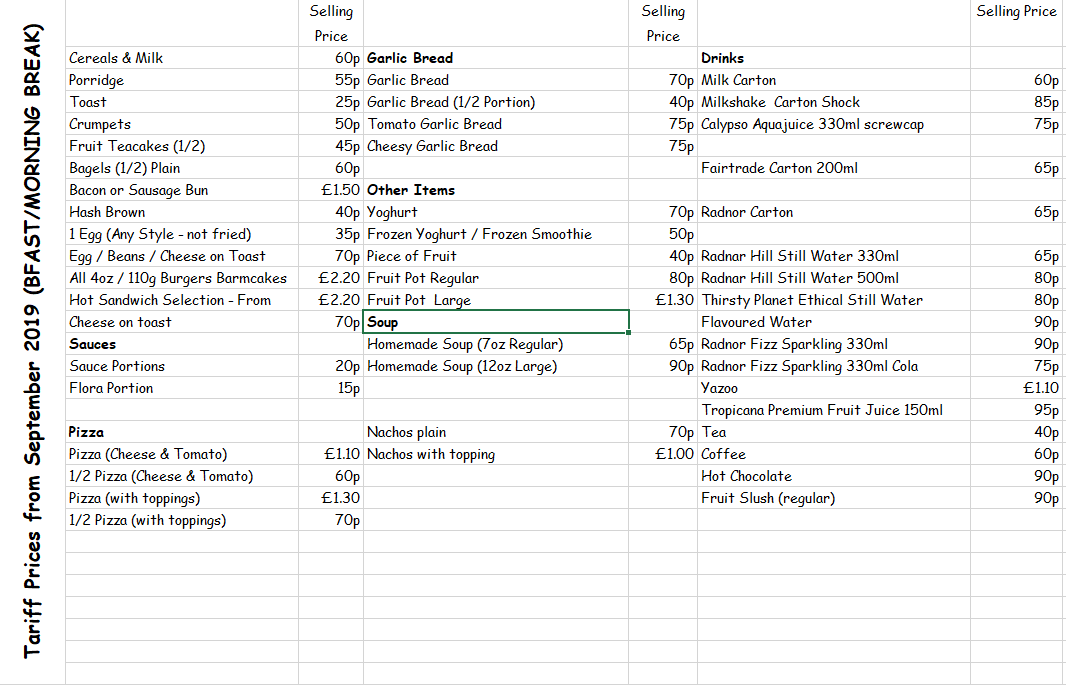 Lunch Times
12:20pm - 1:00pm: Years 7, 9, 11
1:15pm - 1:55pm: Year 8 & 10
Full Menu List
PLEASE NOTE: We have two branded menu choices available, from 'Love Joes' and 'Pasta King'. If your child chooses these items, they are entitled to a biscuit to accompany them, but NO DRINKS are included in this meal deal. Children can help themselves to water which is readily available from the water fountains. If your child wants a drink with these, they will be charged separately.
Prices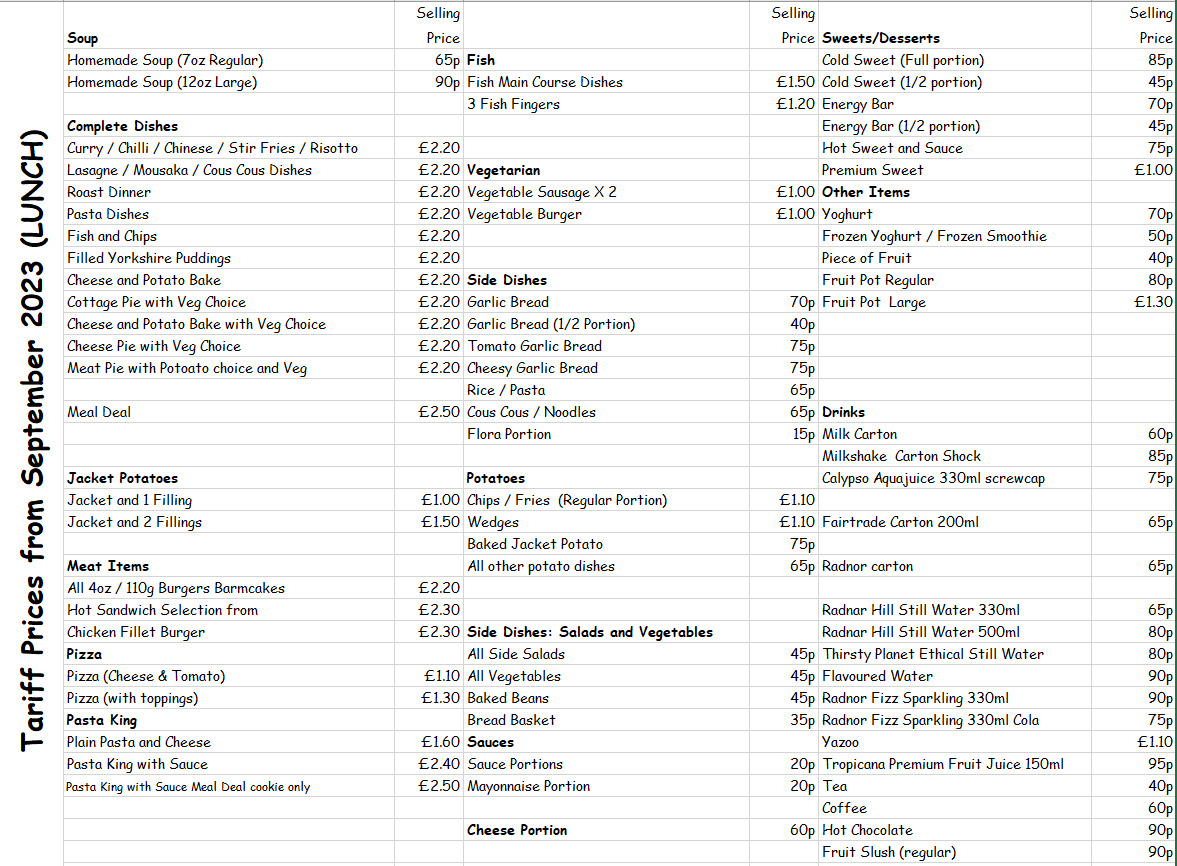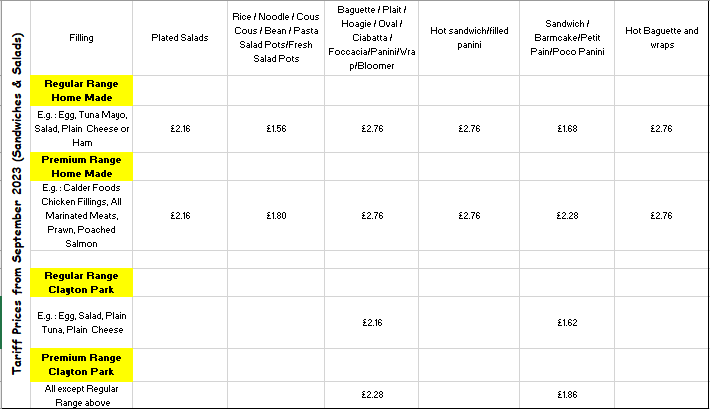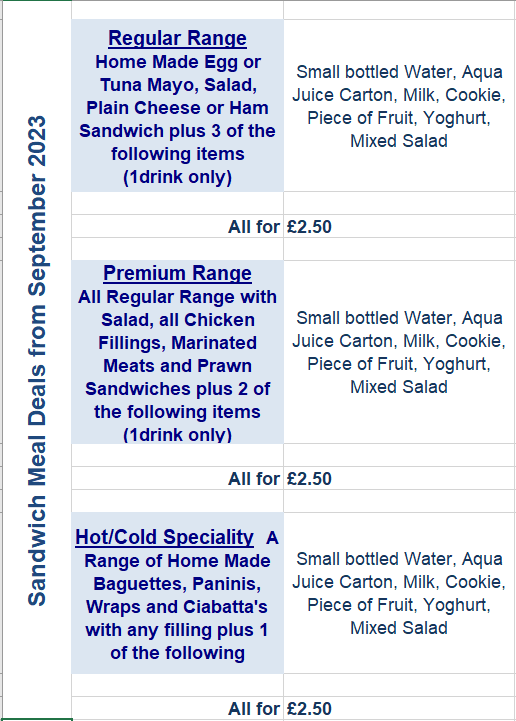 FSM Application Form
If you are on a low income or benefits, you could be eligible for free school meals for your child. All food that schools provide has to meet national nutritional standards. These ensure that children are provided with a healthy, balanced diet. School Meals are the best way to make sure your child is getting all the nutrients they need to be able to learn.
You can help the school by registering for free school meals if you are eligible. The number of children eligible for free school meals affects the amount of funding we receive through the pupil premium. The more pupil premium we get, the more money we have to invest in raising the attainment of disadvantaged pupils and closing the gap between them and their peers.
To find out whether you are eligible for free school meals, please contact LCC on the link below.
Apply by phone
You can ring the local area education office. It must be the person claiming the benefit that rings.
Open Monday - Friday, 9am - 5pm. Closed for bank holidays.
East Area Education Office - Tel: 01254 220 747
You will need to provide your:
Name
Date of birth
National insurance number
They will confirm whether you are entitled over the telephone.
Apply by post
Download the application form and return it to your local area education office.
If you apply by post LCC will notify you by email, or post if you do not provide an email address.