Apple Pies - GCSE Food Technology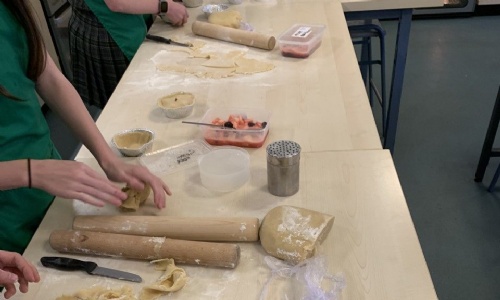 Year 9 & 10 finished their fruit and vegetable module this week by making over 50 apple pies.
Students got to grips making a dough that you typically would not use. This was a cobbler dough used for fruit cobbler desserts, and you might see it feature on next week's Saturday Morning Kitchen episode when pastry chef Ronnie makes his famous apple pie. The race was on to make these over two lessons, but everyone achieved two lovely pies that could be de-moulded and presented by the end of the class. Next week we move onto our dairy module where we learn how to make fresh custard, Crème Anglaise, which can be served with these delicious pies.