Essence of Pendle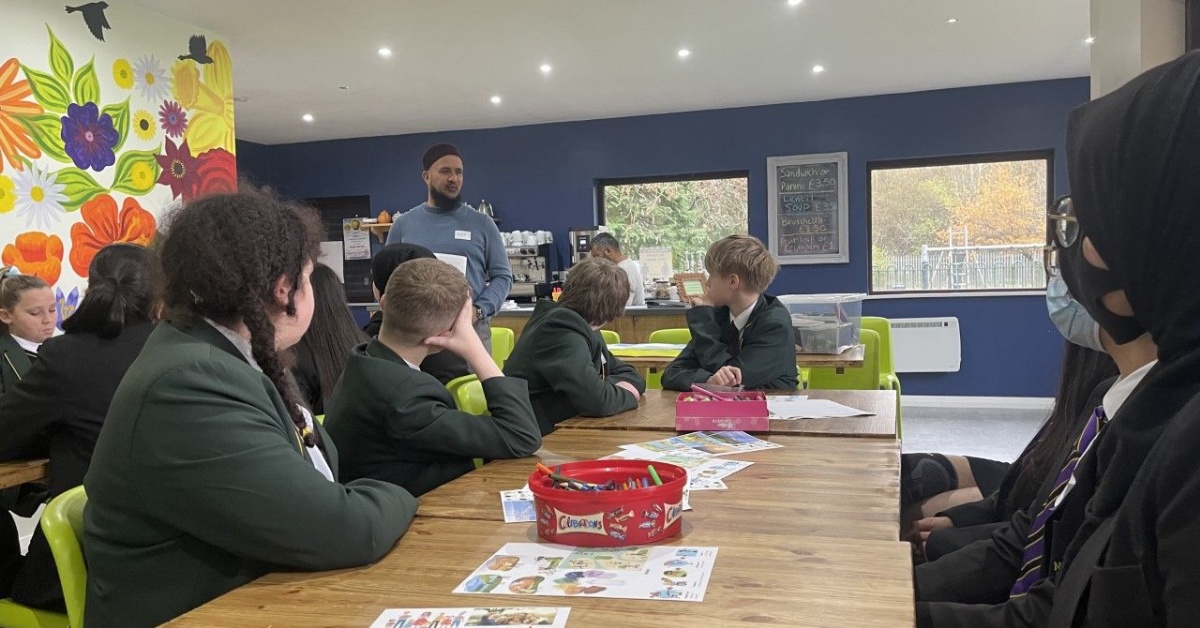 Essence of Pendle Project
On Wednesday 24th November, eight Year 8 pupils; Alfie Brett, Amber Hawkins, Tyler Davies, Seth Taylor, Sofia De Curtis, Phoebe Pilling, Summer Collinge and Seth Taylor took part in the "Essence of Pendle" project run by Building Bridges, Pendle. The project aimed to demonstrate how people of all ages can come together to learn about local diversity but also enrich their personal knowledge and experience in a practical manner.
Our pupils were joined by eight students from Marsden Heights Community College. The organiser shuffled pupils about so that they got to sit with someone they had never met which encouraged the pupils to talk to one another and learn something new about each other. They got to socialise and interact and it was lovely to see them relax and enjoy each other's company. Amber, one of the Park pupils, said that her favourite thing about the project was "meeting new people". Alfie said that the pupils from Marsden Heights "brought up nice conversations."
Pupils also took part in an art workshop run by a local artist, Gosha Gibek. Gosha was born in a little town in southwest Poland. She studied Fine Art at the Academy of Fine Arts in Wroclaw, Poland. She moved to the UK 18 years ago building a successful career as an artist, capturing people's favourite moments in living colour.
The project was inspired by the "Essence of Pendle" themes which are family, leisure, spirituality, food, culture and holidays. For their work, the pupils drew a tree with pictures to symbolise the themes of the project. The trees were then collected and put together to form a single piece of art. This represented how diverse ideas can come together to produce a unified piece of work. Their work will be displayed in the Community Café, Nelson.
When asked about the importance of such sessions, Tyler said "you can learn more with experience than at a desk." He added, "It was fun learning about other cultures" and like the rest, he would ''definitely go again if given the chance''.
Thank you to Mrs Rashid for organising this event.