Headteacher's Blog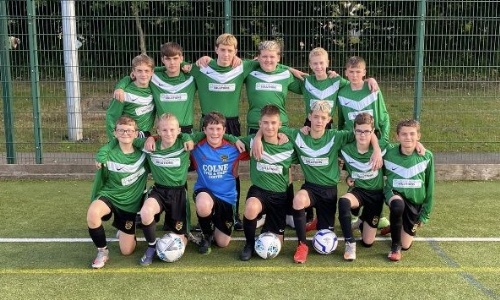 This is my favourite picture of the week!
The reason why I love it so much is that it shows how much our young people have to gain from extracurricular activities. I love the joy on their faces, the team spirit, with arms around each other, and the pride each player exudes. Of course, the fact that it was a 4-2 win also helps!!
Next half-term, in addition to all the extracurricular activities on offer after school, all our young people will have extracurricular taster sessions in their RISE curriculum. Get ready for your child to come home an elite athlete at Ultimate Frisbee, a talented calligrapher, an expert in card games or an innovative rocketeer!
We really believe that a good balance of activities within the curriculum and beyond help young people be the best they can be, so please encourage your child to get involved with as many activities as possible, and we all continue learning together.
Have a lovely weekend. Mrs Eulert