Personal Development Day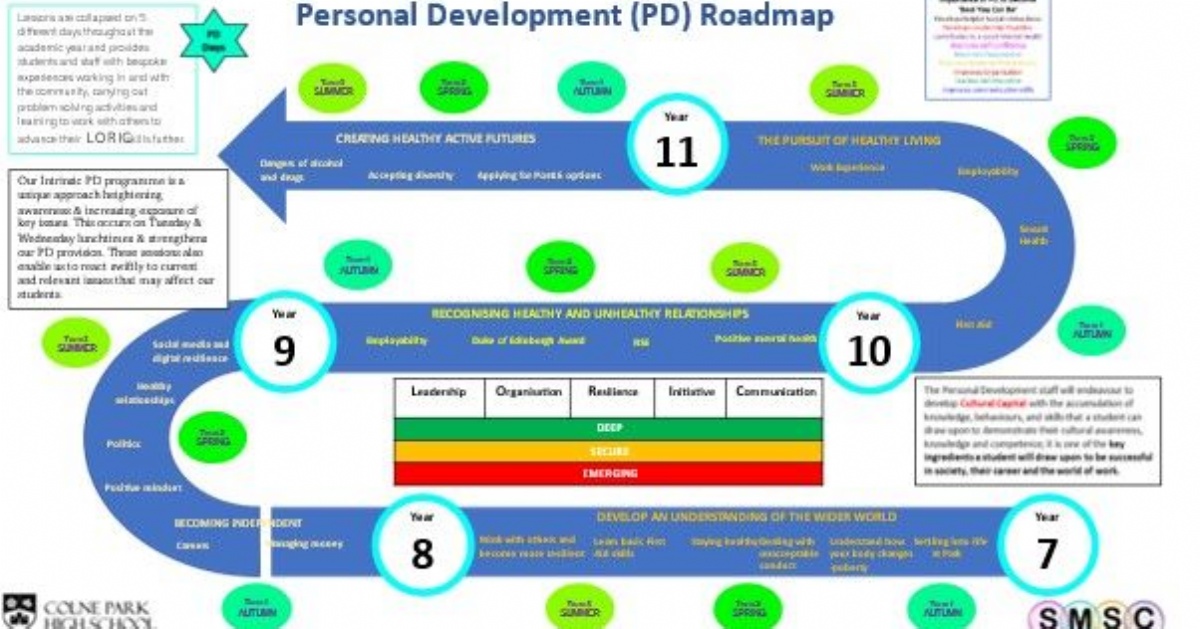 On Tuesday 23rd November, we held our second PD Day for this academic year.
The foci for the 2021-22 academic year is Respect, Positive Relationships and Good Health. With this in mind, Years 7-11 have been taking part in various activities which cover issues that are relevant and current to young people today. The sessions have included Illegal Drugs, Smoking and Caffeine & Sugar as well as sensitive topics such as Sexual Harassment, Controlling Behaviours and Consent. Although these issues are taught in the PD Curriculum, this PD Day enables students to further develop their knowledge and take part in activities that allow them to strengthen their understanding about the influences around them. The sessions provide a platform to promote the importance of 'staying safe' by recognising signs of danger and risk-taking behaviours, introducing strategies to respond to any incidents that may occur and exposure to internal and external support, should this be necessary. It is critical we work together with parents, students, external agencies and all in education to keep students safe.
In addition to these aspects of the day, students have also been revisiting our expectations as a school and ensuring that they are clear about unacceptable conduct and the consequences, both in school and beyond. We have also taken the opportunity to further celebrate success at Park with a session on Rewards!
Year 9 have spent most of their day undergoing a rigorous series of tasks designed to introduce them all to the Duke of Edinburgh Award. Sessions have included First Aid, Triangas and Orienteering and 99% of our Year 9 students have enrolled - which is AMAZING.
As always, staff and students have worked together to make sure that the day has been fantastic success, reinforcing our commitment towards developing the character of our young people, as well as advancing their academic success.