Pupil of the Week-Prize Week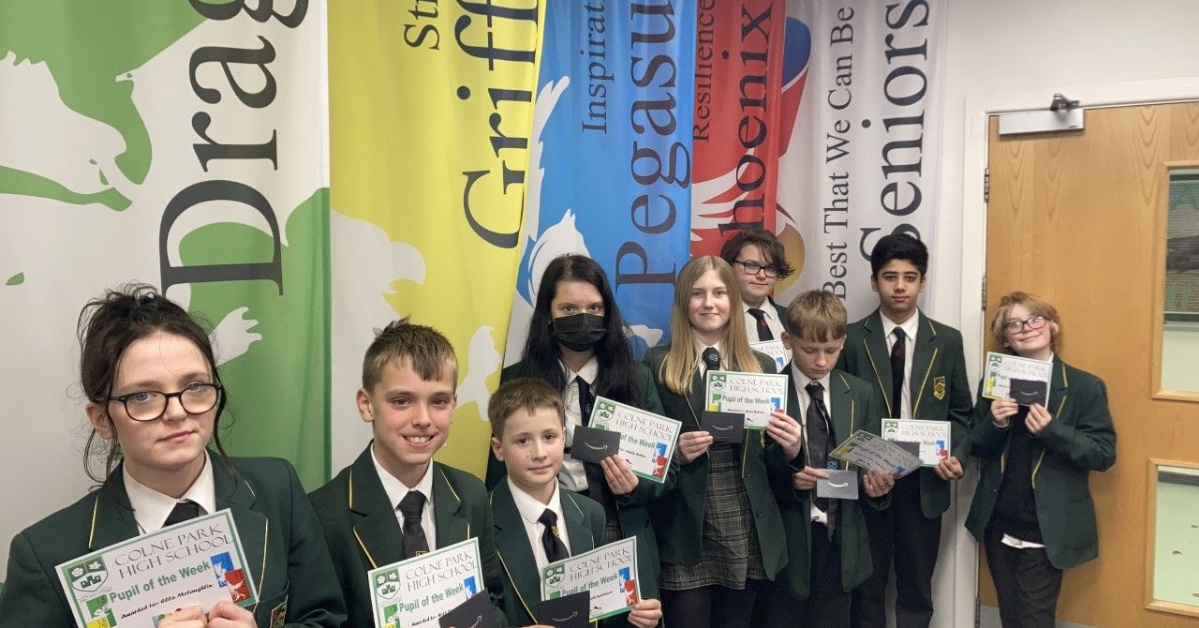 Pupil of the Week 24th - 28th January 2022
Congratulations to the Pupils of the Week! Each week students from each of the four Houses and the Seniors are awarded the Pupil of the Week award. This award is achieved by receiving the most credits that week in their House. The week commencing 24th January was Prize Week. During Prize Week the students who win Pupil of the Week not only get a certificate for their achievements but a £5 Amazon Voucher.
This week's pupils of the week are,
Ben Newport, Alfie Whalley, Keegan Farrar, Kyran Denton, Ella Mclaughlin, Will James, Seth Rawlinson, Evie Howarth, Max Belshaw, Emily Astley, Oliver Martindale, Grace Barnes, Jamie Sumner, Zain Lee, Riley Dickinson and Dulcie Lawrence.