Sports results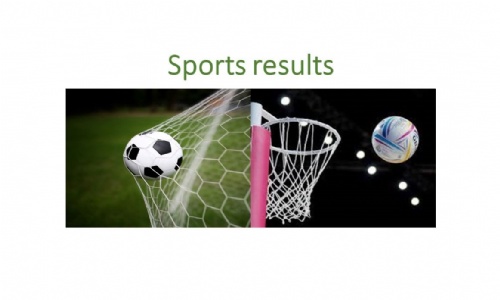 A busy week of fixtures last week, all details are below.
It was a busy week of football and netball fixtures last week.
In the netball tournaments both Year 9 and 10 teams finished 3rd in competitive tournaments. Both sides still have league fixtures to fulfil and on Wednesday Year 9 will be crowned league champions if they win their final game against West Craven.
The football started off with a defeat this week with Year 10 losing their Lancashire Cup fixtures 6-0 against a strong side from St. Mary's Blackpool. In league fixtures Year 7, 9 and 10 all played away games against Fishermore.
Year 7 took an 'A' and a 'B' team and despite good performances both sides were defeated by a 2-0 scoreline. Year 9 put in an excellent performance as 2 goals each from Rhys Howard and Connor Smith secured a 4-2 win, meaning they are still unbeaten and in with a chance of being Pendle Champions.
Having lost their Lancashire Cup fixture on Monday the Year 10 side travelled to Fishermore on Friday looking for a better result. A fantastic performance from the side and a hat trick from Shay Fleming meant they were victorious, meaning they are also unbeaten and in with a chance of winning the Pendle League.
Well done to all the players this week, another set of performances from pupils we are very proud of.