Year 11 GCSE Revision Breakfast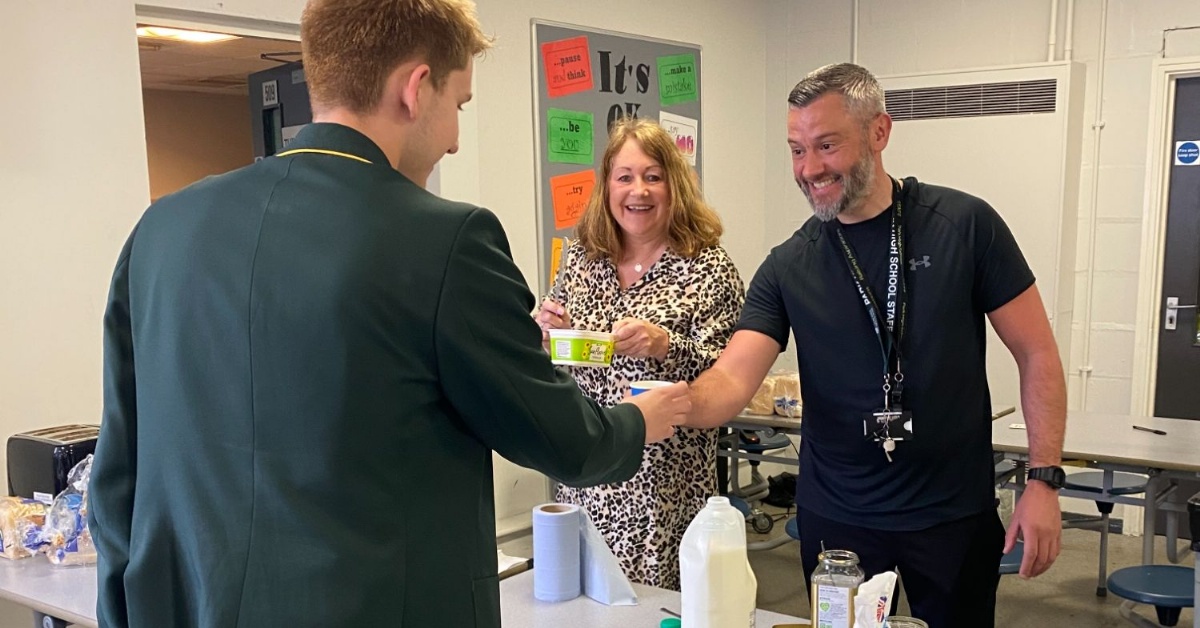 We are so proud of our Year 11s and the start to their GCSE examinations.
Every morning Head of Year 11 Mr Schofield and Y11 Pastoral Support Worker Mrs Coffey have welcomed Year 11 to the revision breakfast with tea, coffee and toast.
Revision Breakfast starts at 7.30am and have been very well attended this week by our Year 11 students. Year 11 student Reece said "Its great to come in early and have time to go through my revision cards. I can sit with my mates and we have been going over things before the exam. Having a brew and piece of toast has also helped me prepare early and settle my nerves before the exam."
We wish our Year 11s every success in next week's GCSE examinations:
Monday - Geography
Tuesday - French
Wednesday - English Literature
Thursday - Religious Studies
Friday - Chemistry and Computer Science