Year 7 RESPECT Personal Development Day.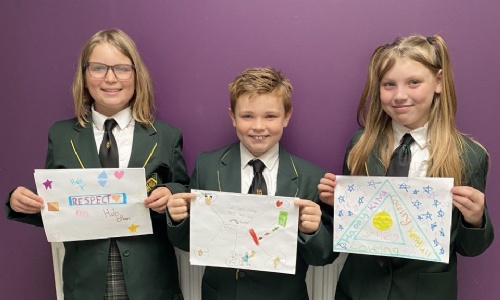 Our Year 7's have enjoyed their first Personal Development Day learning about RESPECT. Activities included:
Capture the Flag, working respectfully as a team member,
Teamwork Spaghetti Tower, respecting views and instructions of others.
Build a Story, writing a short story about Respect using literacy skills.
Flag for Respect, showing different ways for respecting others.