Year 8 - Aiming High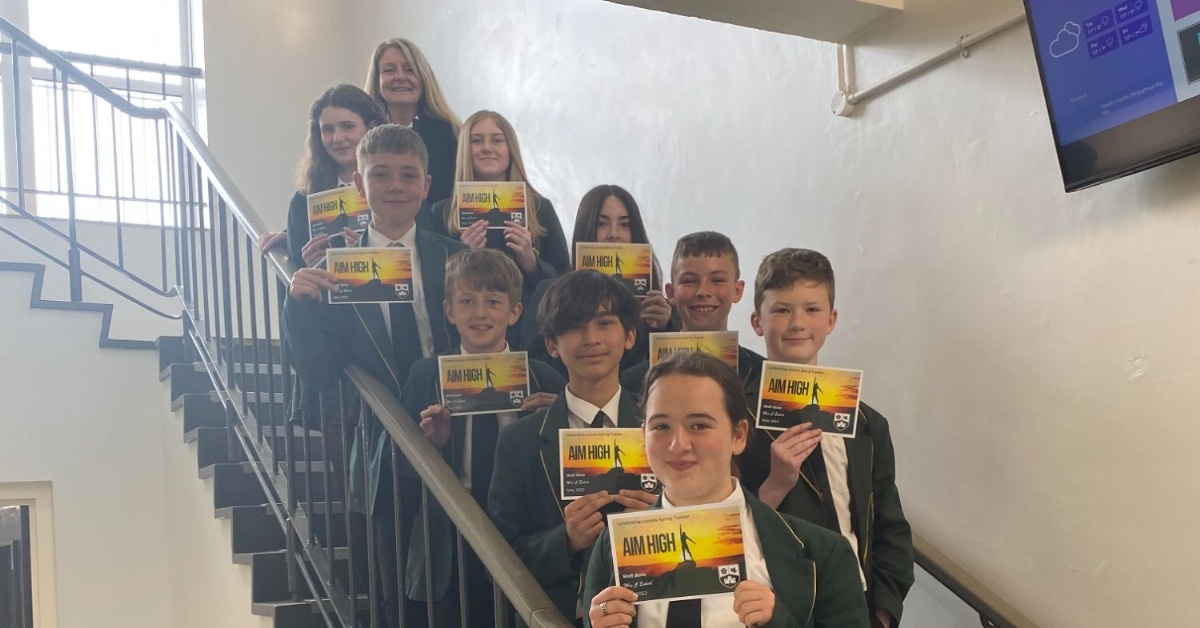 Today we celebrated with our highest achieving Year 8 students from the Spring Term and discussed aspirations and Aiming High.
Alfie, Alton, Grace, Alfie, Jessie, Max, Will, Hannah and Eva all met with Mrs Eulert and Mr Allen and were awarded their Aim High post cards. These students are definitely aiming for the top and discussed their aspirations to become a physiotherapist, computer programmer, professional footballer, astrophysicist, business owner, performing artist and professional musician.
It was fantastic to hear them talk about university and aspirations beyond.
#AimHigh
#HardWorkPaysOff