Headteacher's Weekly Blog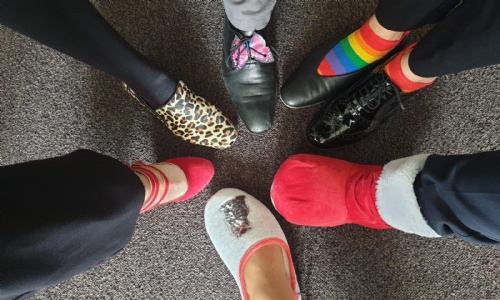 It has been a wonderful week at Park High School. The chocolate challenge has continued this week and I can announce that...
House Pegasus are the winners! - although I am told that House Griffin put their chocolates in the wrong House pot : ) All chocolate is being boxed up to form an integral part of our 'Be Kind' theme next week and will be given out to the community and local care homes. On Wednesday we had the first of our, now annual, Fun(g) Shoe Days. We celebrated being unique, being diverse and some of us celebrated the relief of taking uncomfortable shoes off at the end of a busy day! On Wednesday the nation celebrated an England win to secure us a place in the final and today we have all shown our support at Park by wearing red and white football shirts in the hope that 'it's coming home'. We will all have our fingers crossed on Sunday! Next week promises to be even better with lots of fun activities and events as we move towards the end of the Summer term. I hope everyone in the Park family has a really super lovely weekend. Mrs Eulert.