Headteacher's Weekly Blog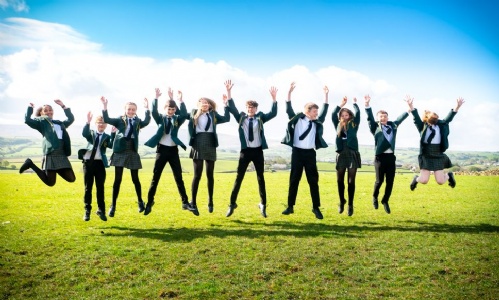 There is certainly one word that describes this week and that is PRIDE!!...
Here at Park we are so proud of everyone in the Park family, we are proud of our children and the resilience they have shown, we are proud of our staff and the adaptability they have embraced this year and we are proud of our parents and carers who have done an amazing job of managing the stop start nature of this year. Thank you!!
This week all students have had the opportunity to represent their House and Year groups in Sports Day activities. The weather held out and our students enjoyed cheering for their peers as events such as the egg and spoon race, with bats and tennis balls, took place. We enjoyed 'Shades Day' on Monday and Tuesday afforded us the opportunity to be proud of the House we belong to and our Year group teams. We have all enjoyed a PD day, squeezed in Mock Interviews for Year 10 and all this whilst ensuring the Park ethos of kindness for all was at the heart of everything we have done.
Finally, it gives me great pleasure to announce our new Student Leadership for Academic Year 2021-22. Our Head of School is Thomas Holgate and our Deputies are Kai Durbin-Harper, Niamh Renshaw and William Walker.