Christmas Cards for Kindness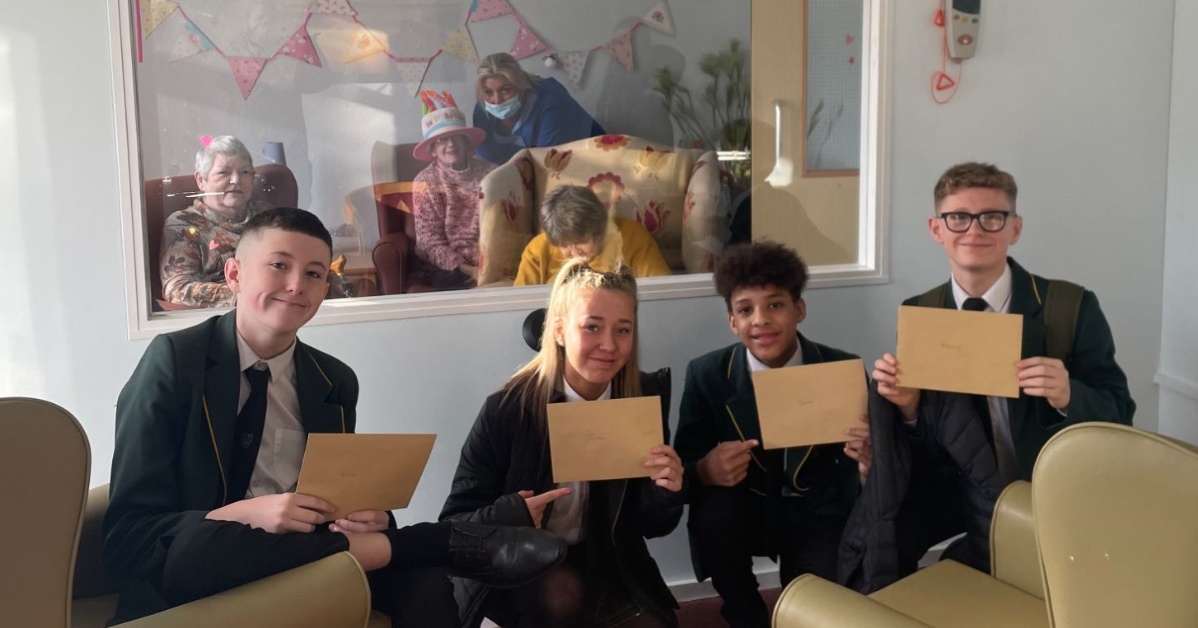 Charlie, Lexie, Muziwakhe and Marley delivering their Christmas Cards at Favourdale care home.
Our Year 8 students have had a wholesome morning spent talking to some of the residents at Favordale care home. We discussed how we were all spending Christmas day, what we were having for Christmas dinner and even wished the amazing Jessie Happy Birthday as she was celebrating her 104th birthday today! We loved your hat and hope you have a wonderful day.
Students were selected for their beautiful designs and enthusiasm for the campaign, you made us all very proud with your maturity and warmth whilst speaking to the residents. Here are some of the fantastic designs that were made for the 42 residents at Favourdale...