Girls Football trip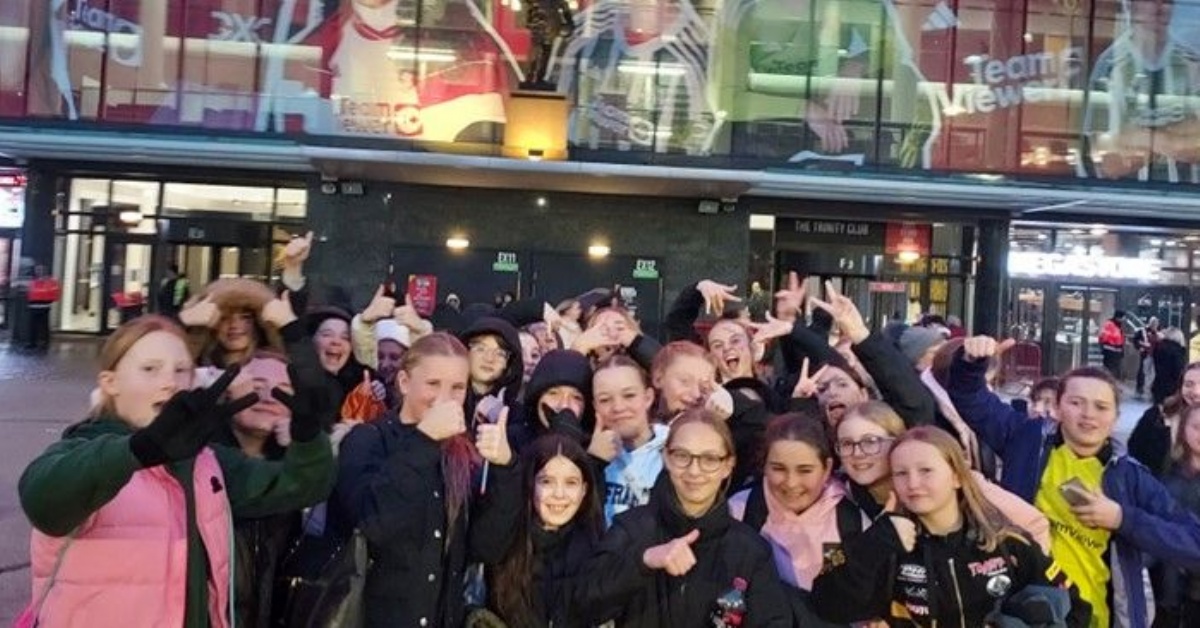 Girls visit Old Trafford for Manchester derby
It has been a really pleasing year for girls football at Park with 2 teams competing in the English Schools Competitions and approximately 40 girls taking part in training and games.
After some good performances on the field from our girls, the PE department arranged a trip for the girls to watch the Women's Super League game between Manchester City and Manchester United at Old Trafford on Sunday afternoon.
It was a great experience for the girls to see elite women's football live and the girls had a great time. We hope this will further inspire our girls to play as we move on to Pendle tournaments after Christmas. We are all determined to be successful as a team.