Halloween Art Competition!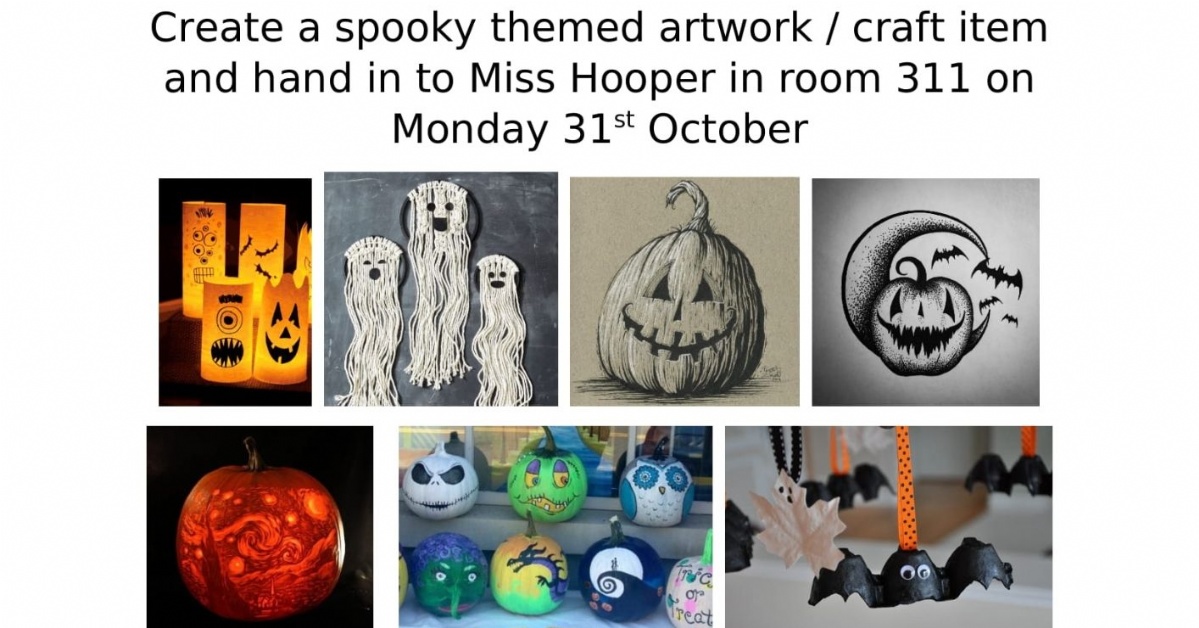 We are excited to announce our first CPA competition! Task: Create a spooky themed artwork/ craft item and hand in to Miss Hooper in room 311 on Monday 31st October. There will be prizes for the top 3 entries and Park points for everyone! Have a look at the images below for some inspiration...
ASPIRE. PERFORM. ACHIEVE.