Headteacher's Blog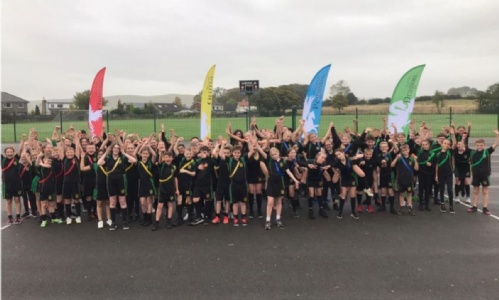 It's been a wet week for House competitions, but everyone has put in 100% effort representing their House in Cross Country and WOW in action.
All KS3 children have taken part in the Inter House Cross Country this week running for the honour of becoming House champions! Everyone tried so very hard, and I am told by Mr Orme that it is a close competition between the Houses. The winning House will be announced after the half-term break, and so we wait with bated breath! The children have also taken part in an Inter House WOW in action competition, consolidating all the academic language that they have been exposed to this half-term.
The Park Points and Credits Awards have been flowing nicely - watch out on Facebook and Twitter for more photos to celebrate our winners - and I have to mention at this point all Griffin's who are now in the credit lead, overtaking the Dragon's. The current credit lead can be seen on the home page of our website.
Congratulations to all T1 winners. 450 of our students achieved entry to the T1 club for their excellent attendance this half-term and went home with a little Halloween treat to celebrate this accolade.
Finally, as always at the end of a half-term, the Directors of House nominate the students in their House who have had a phenomenal half-term. These students receive the Headteacher's Golden Letter Award, which is posted on the last day of term. Watch out for this coming through your post box...it could be you!!
Thank you so much for all your hard work, help and support so far, and I wish you all a lovely half-term.
Mrs Eulert