Headteacher's Blog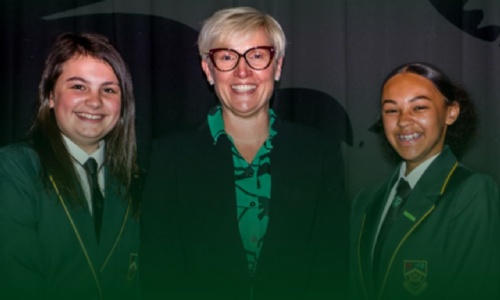 The results of the Inter House Cross Country event are in!!!
Massive congratulations this week to all Dragons and parents and carers of Dragons. Every member of the Dragon family played their part to ensure that the Dragon House finished as champions of our Inter House Cross Country event and demonstrated the 'loyalty' that can be seen in all Dragons. It's not just the Dragon House that deserve celebrations this week - it is only right to congratulate the Griffins and the parents and carers of our hardworking Griffins as they are currently in the lead of our credit league with 25,986 credits in total. The Griffins are certainly living up to the 'strength' of character that the House stands for.
Next week we will show our respects for the many individuals and families that have been affected by conflict and poppies will be on sale in school for students to purchase.
Wishing you all a fantastic week next week,
Mrs Eulert