Headteacher's Blog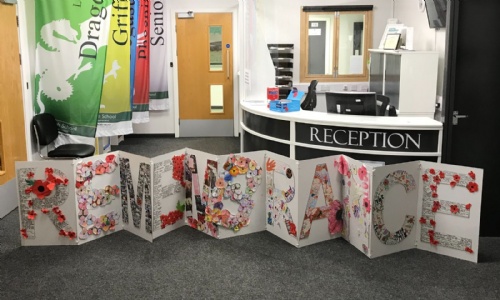 "The youth of today are the leaders of tomorrow" - On Remembrance Day our children certainly showed the compassion and respect that good leaders exhibit.
Eleven o'clock is right in the middle of morning break at Park. The bells rang and whistles blew and the whole of the Park family stood still in absolute silence to reflect and show their respect to those that have suffered loss in conflict. It was a powerful and rather emotional moment as the noise of over a thousand students and staff fell, in a second, to a deafening silence. The children made us proud showing compassion, sympathy, thoughtfulness and respect.
Our Year 11 have also made us immensely proud this week. Their behaviour in exams has been exemplary and the effort they have shown has been second to none. They deserve every success on their Mock Results Day.
Success was the key word in our Virtual Presentation Evening this week and can be viewed via the website alongside all our other latest news, Parents@Park publications, our brand new Careers Portal and all up and coming calendared events.
Please enjoy the weekend everyone, next week the focus is kind words and Friday is Children in Need.
Take care
Mrs Eulert