Lancashire Cup Basketball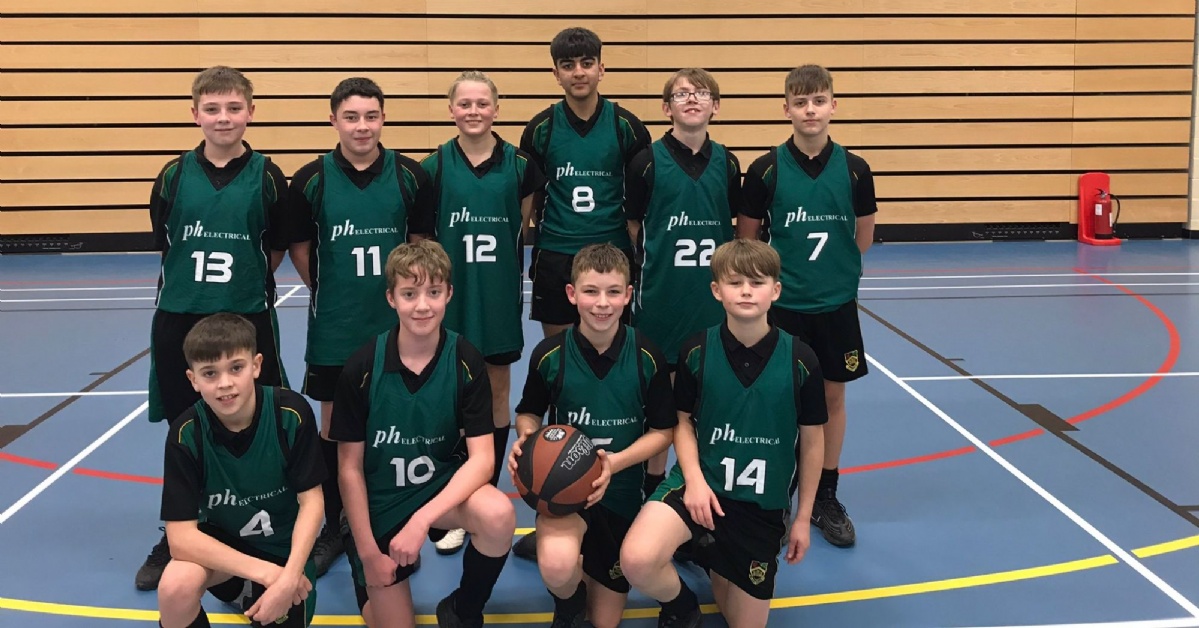 Both the U14 Girls and U14 Boys have been in action this week.
The Lancashire Cup basketball fixtures have continued this week with 2 more games, both away at Clitheroe Grammar School.
On Monday the U14 boys finally got their campaign underway having had both previous games cancelled by other schools. The team contained only 1 Year 9 pupil in Zack Stanforth meaning this is a side playing above their age. However, this did not matter as the team got off to a winning start with some excellent basketball seeing them win the game 28-6.
On Tuesday it was the turn of the U14 girls who played their 2nd fixture of the competition. Again, the side contained players mainly playing above their age and on this occasion the experience told as they were beaten 64-4 by an excellent and experienced side, however, a great learning experience for the girls.
Pictured above are the U14 boys team - Alfie Hartley, Zack Stanforth, George Gissing-Collins, Aryan Butt, Freddie Ridehalgh, Markas Laurasunas, Ethan Cothliff, Charlie Ellison, Max Belshaw, Tyler Davies.
Well done to all pupils who have represented the school in basketball this week.