Language Ambassadors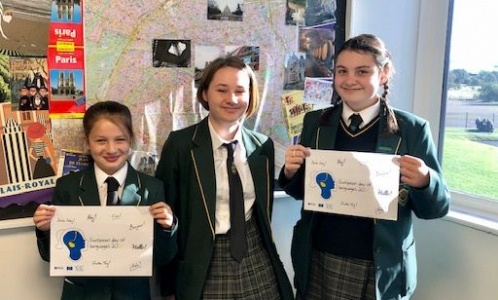 Language Ambassadors help out with the 20th European Day of Languages.
Lexi Chester, Year 8; Lola Hilton-O'Neill Year 9 and Megan Wheeler Year 8 are welcome additions to the Language Ambassador Team.
On Monday 27th September our newly appointed language ambassadors worked with Miss Gibson to distribute posters around the school to celebrate European Day of Languages. During form time that day all students enjoyed saying hello to each other in a variety of different languages and had a range of activities to complete.
Mrs Mitchell
Curriculum Leader for MFL