Merry Christmas from the Netball Teams!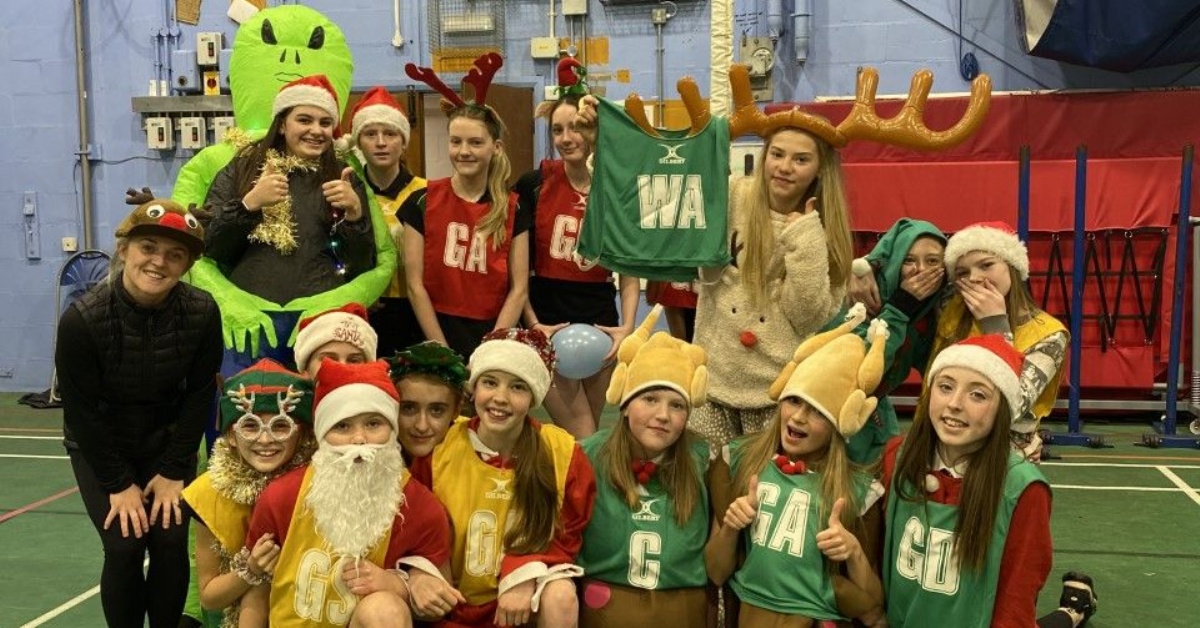 Christmas fun for the netball girls in the last practice of 2022.
The girls in the Year 8, 9 and 10 netball teams got into the Christmas spirit tonight wearing their best Christmas fancy dress for the last practice of the Year. What a good start it's been, with Year 8's being undefeated and Year 9 and 10 looking forward to starting their matches in the New Year. We are also excited to be playing more matches outside of Pendle to give the girls more experiences. Miss Ratcliffe and Miss Parker would like to thank all the girls for their commitment and dedication and also all the parents who help and support the girls. We wish you all a Merry Christmas and a Happy New Year.