More sporting success!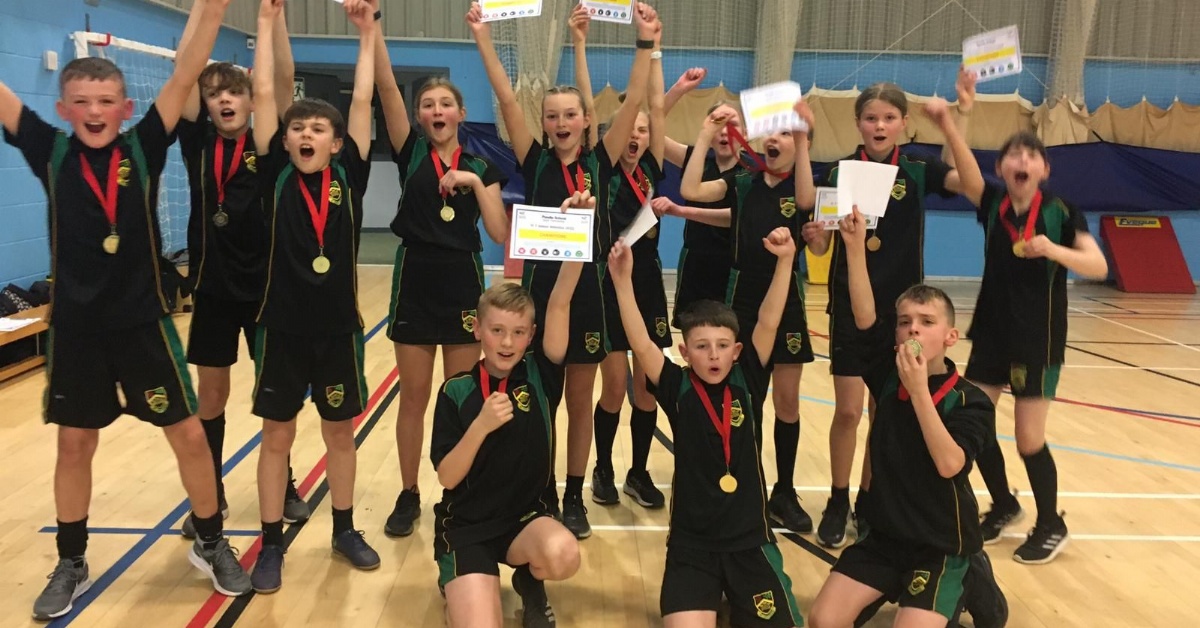 The Year 7 Indoor Athletics team are the latest to triumph in a Pendle competition.
Last Wednesday was the Pendle School's Indoor Athletics competition which took place at Pendle Vale. Pupils took part in a variety of athletics events from all 3 disciplines of running, jumping and throwing.
There were excellent performances from all pupils with lots of winners in the individual events. At the end of individual events all scores were added together to determine the winners. Both the Girls team and the Boys team were crowned champions meaning that they will now go forward to represent Pendle in the Lancashire Schools event later this year.
The girls team were Lottie Hesketh, Imogen Taylor, Hannah Beebe, Jessica Oldham, Isla Holgate, Phoebe Law, Meg Martin. The boys team were Alex Slater, Ben Sharples, Will James, Max Reeves, Ethan Cothliff, Harley Doney.
Pictured above are the fantastic group of pupils who represented Park brilliantly - Well done to all the pupils.