North West CAT Dance Workshop!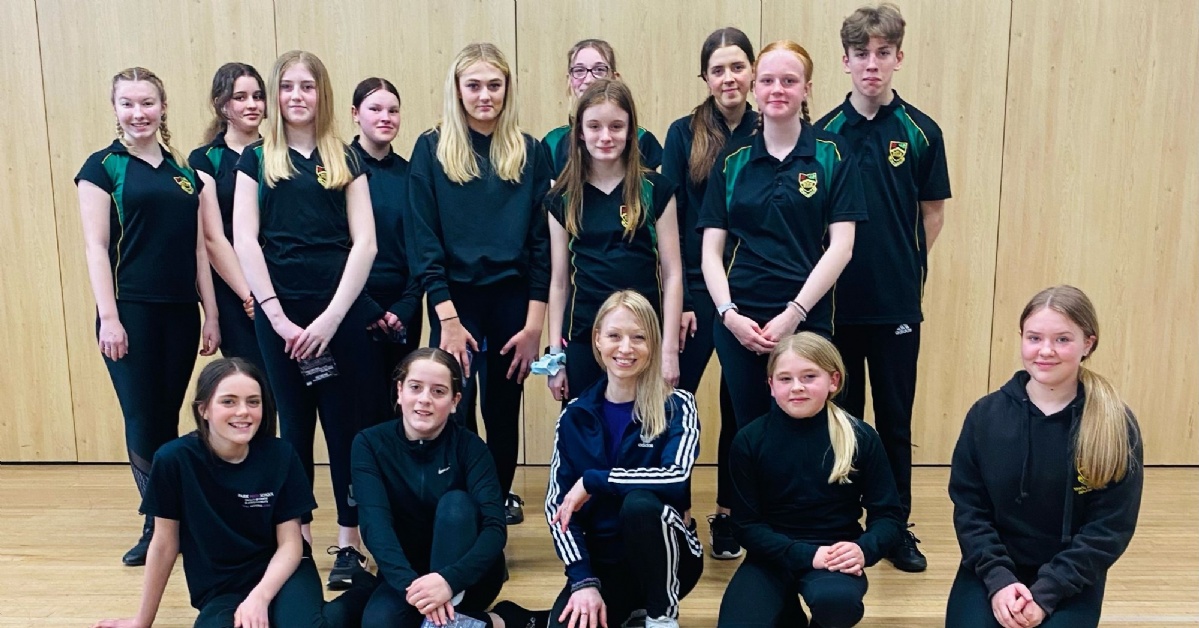 Dance students in years 8, 9 & 10 have experienced a fantastic dance workshop led by professional dance artist Lindsey Thomas from The Lowry CAT programme.
Lyndsey is a Dance Artist, Body Control, Movement Practitioner and Pilates Teacher. A former professional dancer, Lyndsey trained at The Rambert School of Ballet and Contemporary Dance and enjoyed a 10-year performance career, dancing with various Contemporary companies, including National Dance Company Wales. Lyndsey has over 15 years' experience teaching dance – Contemporary, Ballet, Pointe Work, Repertoire, Creative, Choreography – delivering to all ages & levels, tots to adults/ beginners to professionals.
Students were led through a Contemporary style workshop including technique and choreographic exercises.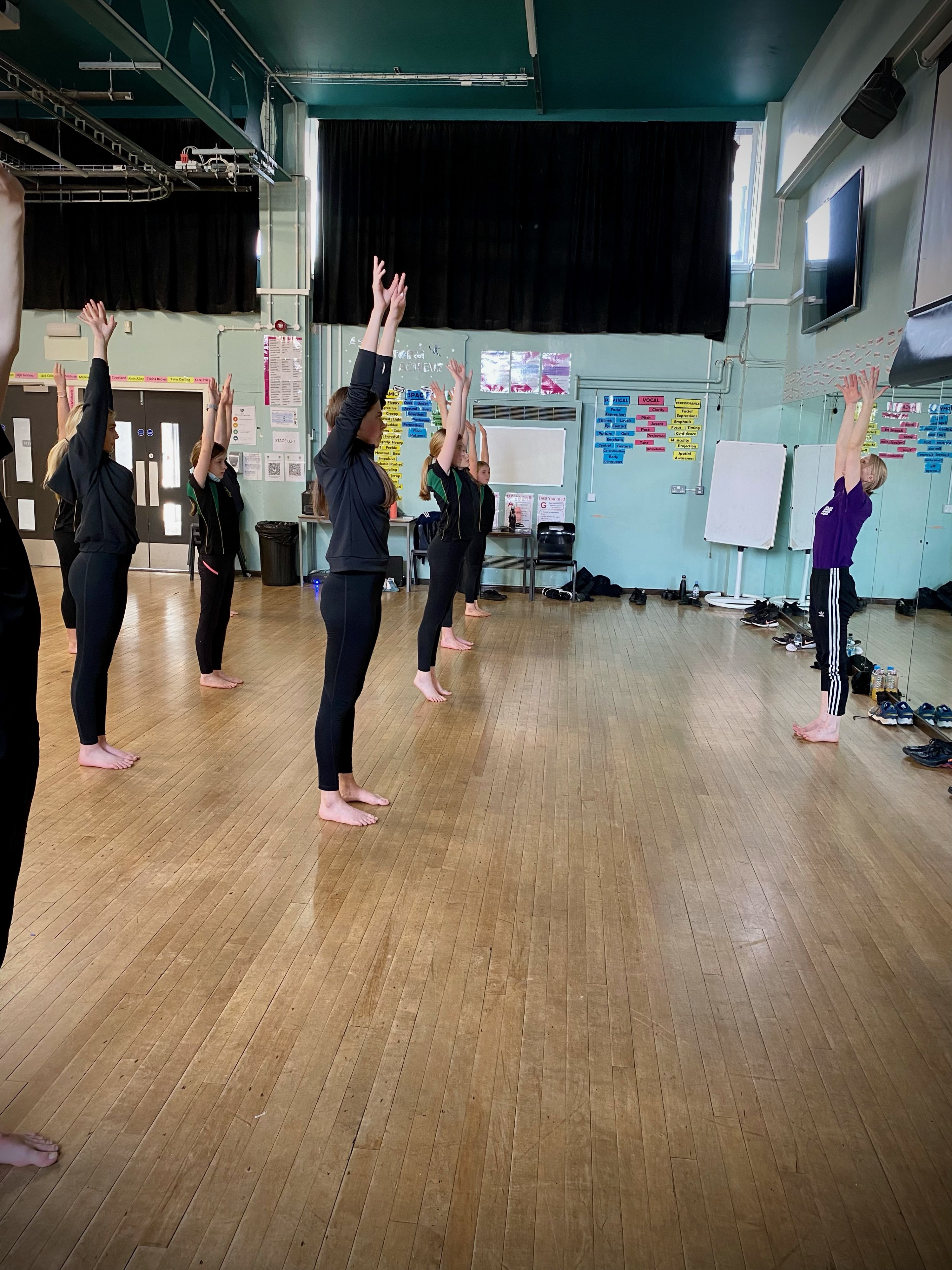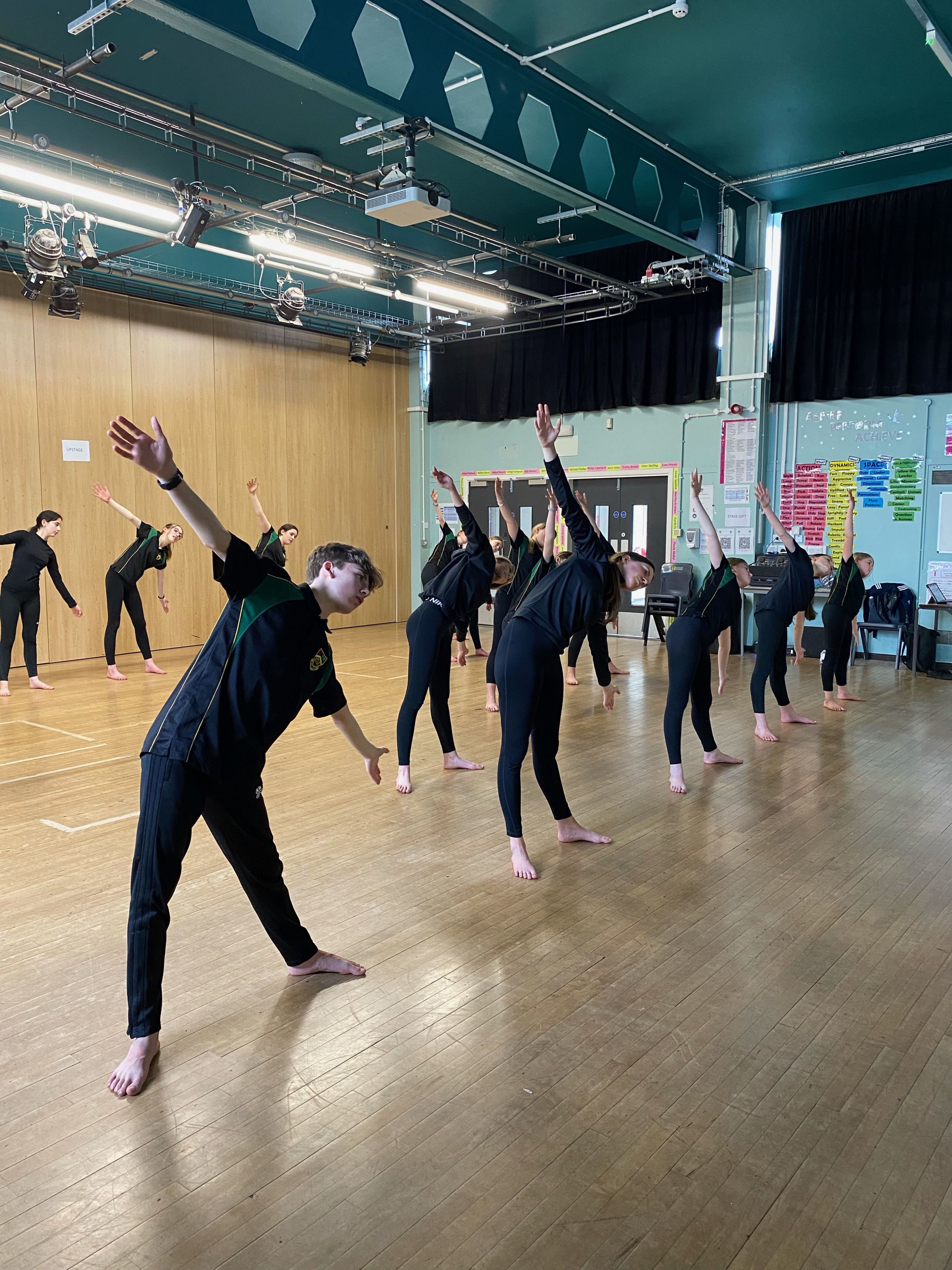 Students were also informed about what The Lowry CAT (Centre for Advanced Training) course consists of how they can apply.
Students thoroughly enjoyed the challenging but very rewarding workshop. Thank you to the amazing Lyndsey for a fantastic afternoon.
Here's a sneak peek below of what they got up to:
ASPIRE. PERFORM. ACHIEVE.