Outstanding performance at Inter Schools Athletics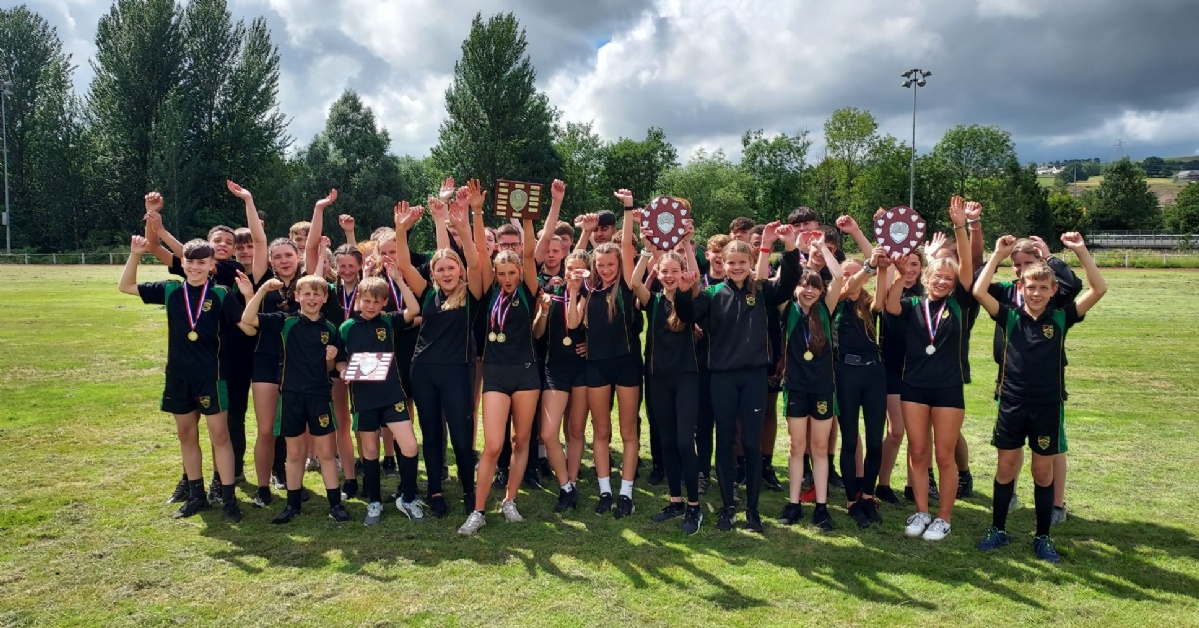 Following Sports Day on Monday it was Pendle Schools Athletics on Tuesday with Park competing against the 5 other Pendle Schools at Seedhill.
Again the weather was kind to us as the day got underway and from the very beginning Park pupils excelled with brilliant performances everywhere resulting in an impressive number of pupils being crowned Pendle Champions.
Special mention for Phoebe Law who was in record setting and breaking mood as she won the Junior Girls Triple jump, which was held for the first time, with a jump further than the winner of the Inter Girls competition! She later broke the 100m record which has stood for the last 23 years.
The day was real team performance as every pupil gave absolutely everything to score as many points as possible and contribute to the team scores which were totalled up at the end.
There were 7 trophies on offer and the hard work of the pupils can clearly be seen in the final results which are below...
Junior Girls - Champions.
Inter Girls - Runners-Up by just 1 point.
Overall Girls - Champions
Junior boys - Runner-Up by just 8 points.
Inter Boys - Champions.
Overall Boys - Champions.
Overall Schools - Champions
Well done to all the pupils - a fantastic day with an outstanding group of young people who make the PE department very proud.