Pendle Sprints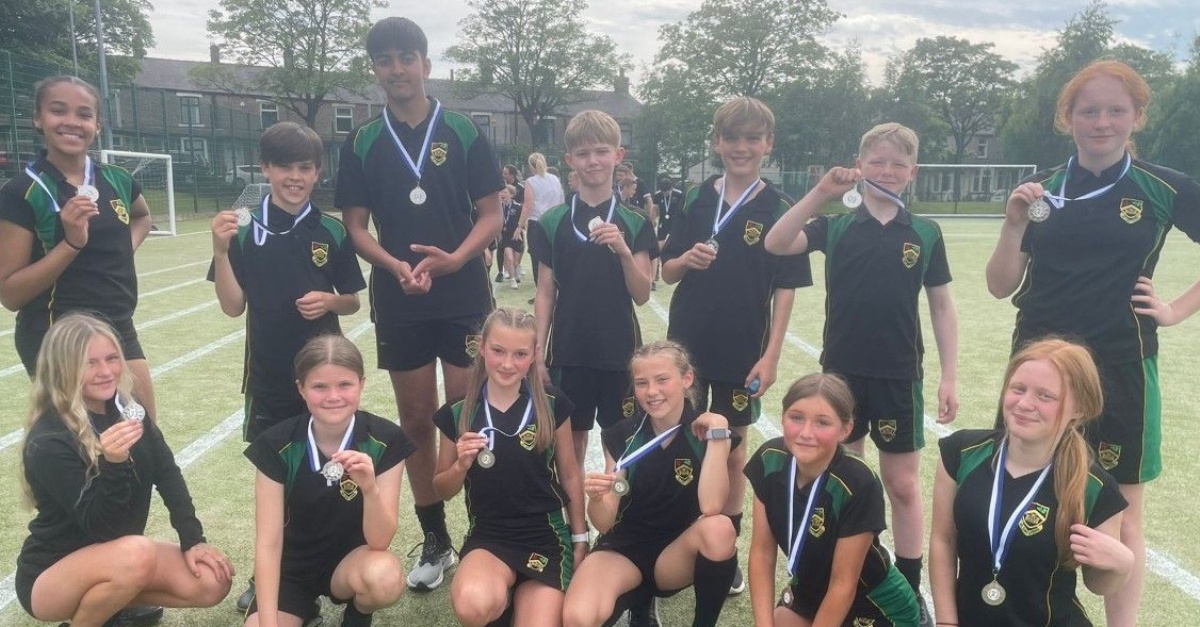 Year 7 and 8 Runners-Up in first ever Pendle Sprints competition.
The Year 7 and 8 pupils did Park proud on Thursday evening, narrowly missing out on becoming Champions of the first ever Pendle Sprints Competition. The Year 7 girls won overall with fantastic performances from Phoebe Law, Isla Holgate, Hannah Beebe and Lottie Hesketh and the Year 8 girls; Leah Harvey, Michelle Botchway, Megan Singleton and Katie Murgatroyd did equally as well winning their competition. The Year 7 boys were placed second overall and the Year 8 boys came 5th.
We look forward to seeing how well the Year 9's and 10's do when it is their turn this week. Good Luck!!