Remembrance fashion display.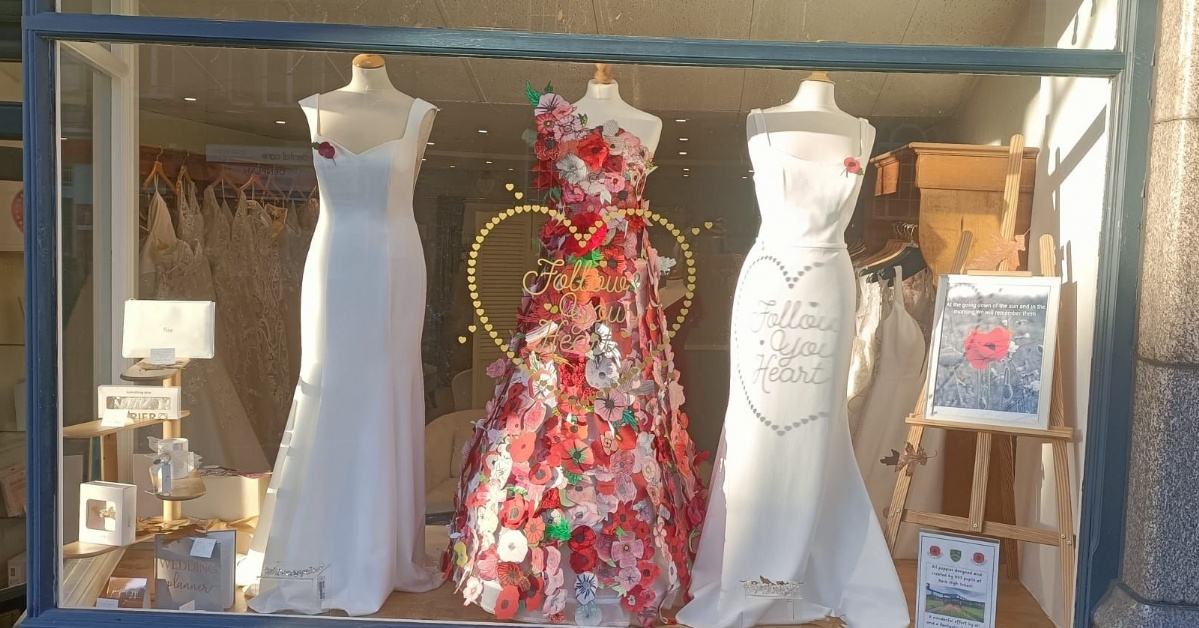 Artistic poppy dress goes on display in bridal shop.
Congratulations to all the pupils who helped produce poppies this year. The amazing poppy dress, which was displayed in the reception area at school, was moved for Remembrance weekend into the main display window of Emma Hartley Bridal wear. This has been a fantastic opportunity for members of the public to see the artistic talents of our pupils, and we would like to thank Emma Hartley for giving our poppy dress pride of place in her shop window display.