Sneak preview of The Sanctuary.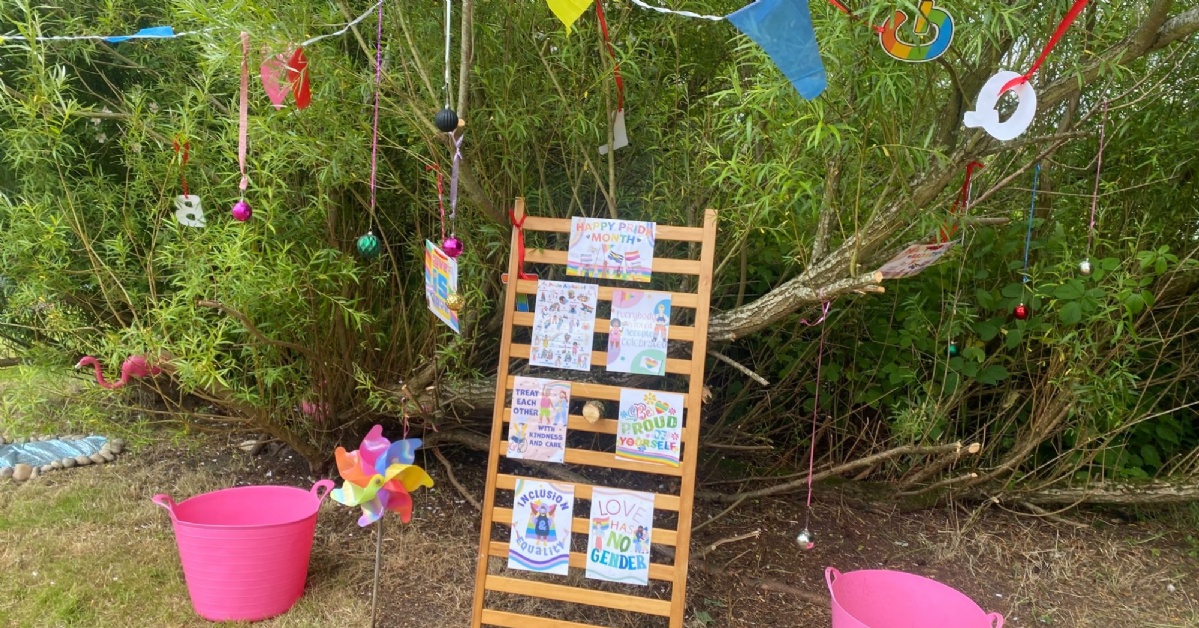 Celebrating individuality in our new sensory garden, The Sanctuary.
You will soon be hearing and seeing lots of exciting updates following the opening of our new sensory garden which is referred to as The Sanctuary. This garden area has been funded by the Autism Charity, The Sheila Coates Foundation. The space is to develop the social skills of our most vulnerable SEND children and provide a safe, calm and nurturing place for social times. Take a sneak peek of our themed corner where we are drawing focus to PRIDE month and celebrating individuality. Mrs Beebe is working incredibly hard with our SEND students to have The Sanctuary ready for our official opening party on the 7th July. Keep your eyes peeled for lots of exciting updates.