Sports Day 2023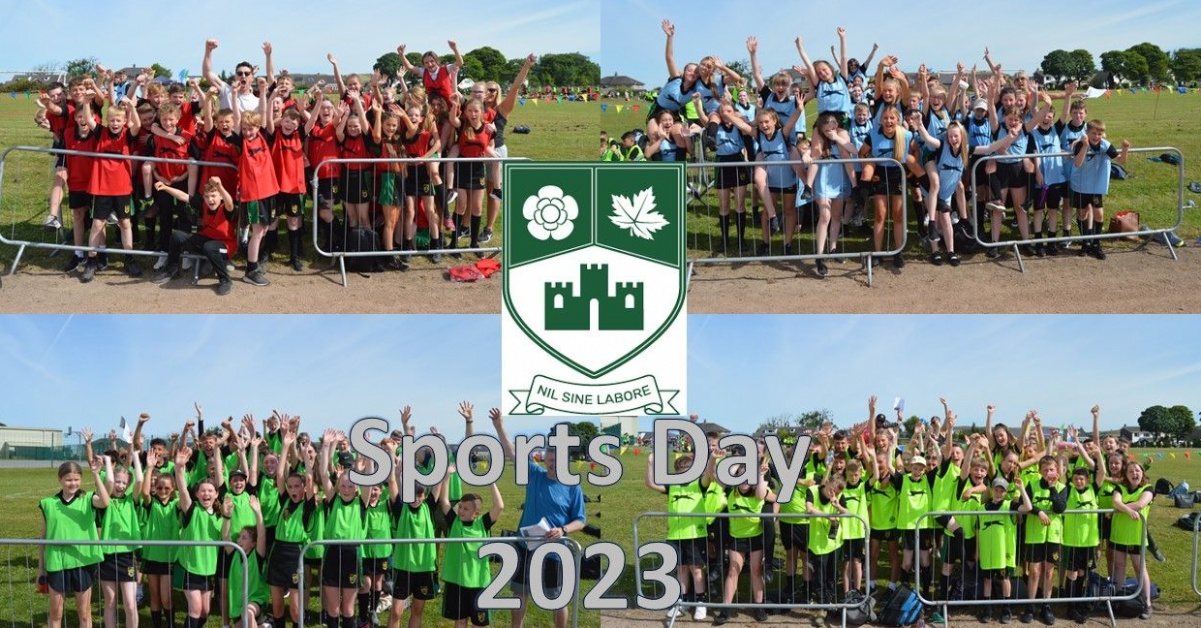 Fun in the sun and dodging the rain!
Monday saw the PE department hold its annual Sports Day and despite the weather forecast looking poor we had a great day, managing to stay dry for most of it!
Pupils competed in track, field and fun events all wearing the colour of their house. There were some fantastic performances from pupils on show but the theme of being inclusive was very clear with all students taking part, cheered on by their team mates.
Even though the afternoon brought the rain it did not dampen the spirits of our pupils who continued to strive to be the best they could be for their house. At the end of the afternoon session pupils returned to the sports hall to find out the results...
Year 7 girls champions - Dragon
Year 7 boys champions - Dragon
Year 8 girls champions - Griffin
Year 8 boys champions - Phoenix
Year 9 girls champions - Dragon
Year 9 boys champions - Dragon
When all points were added together House Dragon emerged as the overall winners meaning they retain the title they won earlier in the year.
It was a fantastic day and the pupils were a real credit to their houses, well done to everyone involved.