The Sanctuary - The Grand Opening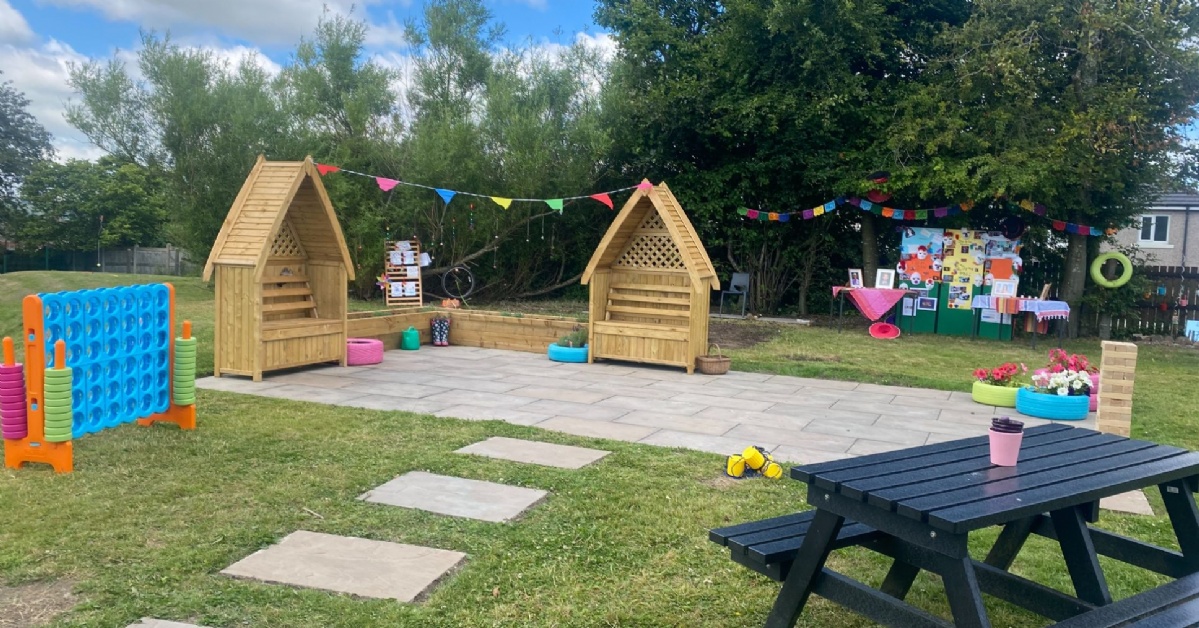 Today we celebrated the official opening of our new SEND garden space, The Sanctuary.
At the start of the year the SEND department successfully won a bid from The Sheila Coates Foundation to develop social skills for Autistic children in our school. This funding has allowed us to build a patio area which is hidden from the rest of the school, and provide seating, games and gardening equipment for our SEND students. The Sanctuary is open every break and every lunch for those students who struggle on the mainstream yard and have SEND needs. This space is staffed by the SEND team and also some of our ASDAN students who have recently completed a Playground Activity Leaders Award (PALs). Mrs Beebe has worked incredibly hard to create a sensory garden where we have seating hidden amongst the trees, with visual and auditory equipment to explore. This space is also used to develop gardening skills as part of an intervention programme to inspire and motivate our SEND students.
Mr Tarbox (CEO, The Pennine Trust) had the privilege of cutting the ribbon and officially opening The Sanctuary today. It was celebrated with Park High Staff and our current ASDAN students who worked incredibly hard to plan this event. Mrs Ingham and Ms Solis also used this opportunity to showcase some of the fantastic ASDAN project work we have been working on, and what they have dedicated a lot of their time to plan. Today has been a great team effort, and myself, Mrs O'Brien, cannot thank this dedicated team of teaching assistants enough for pulling together and creating such an amazing space for our students. Some of our students have already described this space as a 'life changer' where they feel safe and happy in school.
I would like to thank The Sheila Coates Foundation for giving us this opportunity, and Sam Bailey of Bailey's Building Contractors Ltd for their amazing contribution and charitable work they did in creating this nurturing space.