U14 Girls Lancashire Cup basketball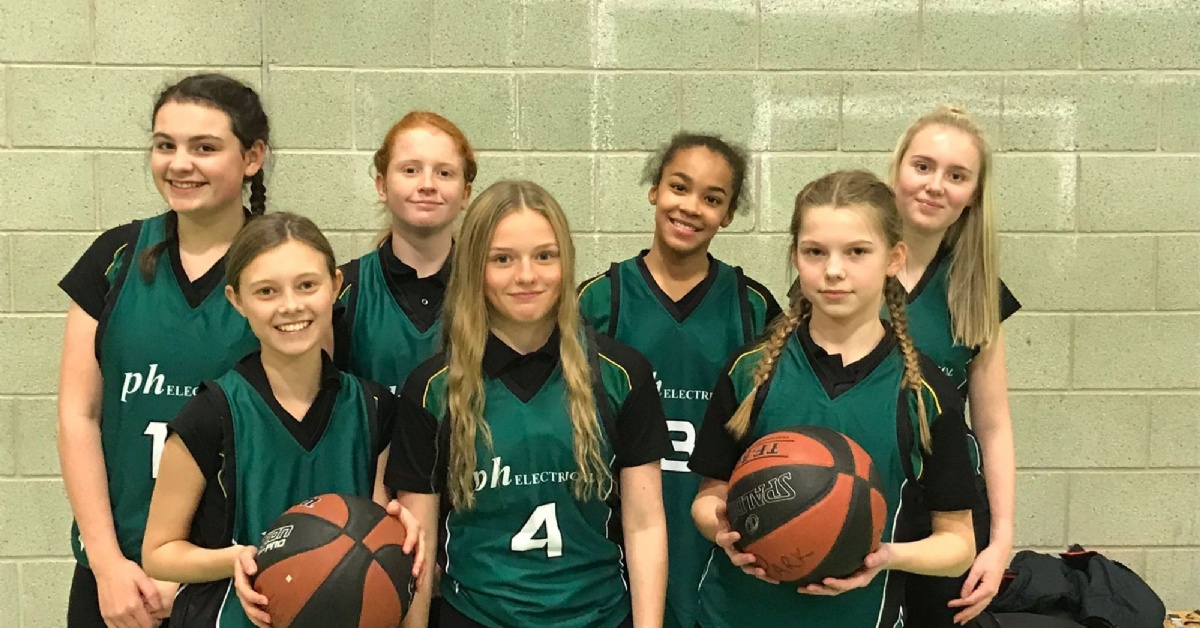 The U14 Girls started their Lancashire Cup campaign on Friday evening
After weeks of hard work in training the U14 girls finally got their Lancashire Cup campaign underway at St. Wilfried's, Blackburn, on Friday.
The amount of hard work done by the girls with Mr Schofield meant they were ready to experience the intensity of a basketball match for the first time and further their progress.
The first quarter took the girls by surprise and they started slowly against a strong St. Wilfried's side who led 16-4 at the end of the first 10 minutes. However, over the remaining 30 minutes the amount of progress show was fantastic and the girls continued to apply themselves, following the instructions they were given. The final score was 42-20 to St. Wilfried's but there was a lot to be pleased with and, given that the girls are all in Year 8, a lot to look forward to in the future. MIchelle Botchway was voted as MVP having scored 10 points and given the side lots of drive up court.
The team is pictured above - Back row - Megan Wheeler, Leah Harvey, Michelle Botchway, Megan Morton. Front row - Ruby Terry, Katie Murgatroyd and Isabella Carr.