U16 Lancashire Cup Final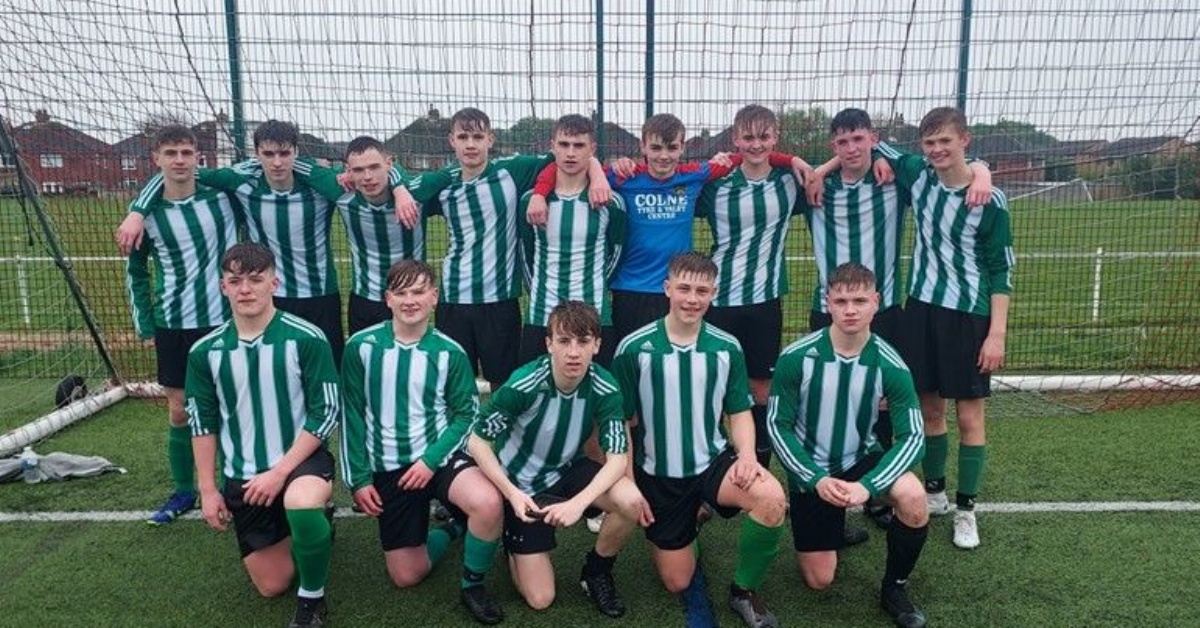 The Year 11 footballers played in the Lancashire Cup final on Tuesday evening
After a tough run in the Lancashire Cup the Year 11 football team contested the final on Tuesday night against St Christophers.. The fixture was played at AFC Darwen and a good crowd saw an excellent game. In the early stages our boys struggled to impose themselves on the game but allowed St. Christophers few chances. Just as we looked to be gaining a foot hold in the game a quality ball from the left resulted in a goal putting us 1-0 behind at half time. A couple of adjustments at half time saw Park start the 2nd half well but then a good finish saw St Christophers extend their lead. The boys never gave up and pulled a goal back with 20 minutes to go through Aiden Lister. As we tried to push on the opposition proved to be ruthless on the break and added 2 further goals through some excellent play leaving the final score at 4-1 to St. Christophers as they secured a well deserved victory and our congratulations go to them.
Although the boys were disappointed they could not win the game we are all unbelievably proud of this groups of pupils. They have shown resilience, determination, an unwillingness to give up and a great deal of ability and they have come a long way as a team in their time at Park. They are still only the 2nd team from Park and Pendle to ever reach a Lancashire Cup Final and have created some fabullous memories along the way.
A massive thank you to all the parents who have helped and supported along the way and it was brilliant to see so many staff take the time to come and support the boys, it was greatly appreciated.
This has been one of best teams seen in many years at Park and the picture above shows them all...
Alfie Whalley
James Jackson
James Carr
Reece Holden
Lochlan Cairney (captain)
Lukas Clement
Luke Airdrie
Joe Boyle
Connor Denton
Tom Garner
Joe Hopkinson
Myles Burge
Joe Harding
Aiden Lister
Welll done to all the boys - Proud to be Park!