Y9 Professional Watercolour Workshop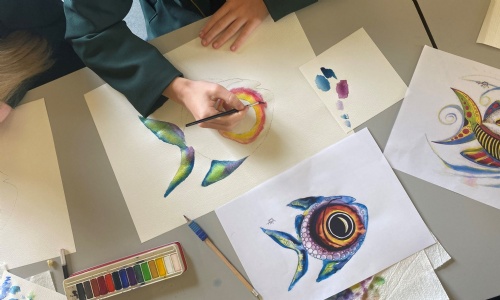 Year 9 GCSE Art Students have been developing their talents through participating in a watercolour workshop led by Professional local artist Alison Greer.
Alison Greer is a self-taught professional artist and art tutor who works predominantly in watercolour with a particular interests in floral art and landscapes. Alison believes that anyone can paint given some core techniques. She encourages a sociable, relaxed atmosphere where skills can develop and inspiration can grow. The water colour skills developed in today's workshop will support students project of exploring animals. Students really engaged with the artist and produced some amazing work.
ASPIRE. PERFORM. ACHIEVE.