Year 10 Football Champions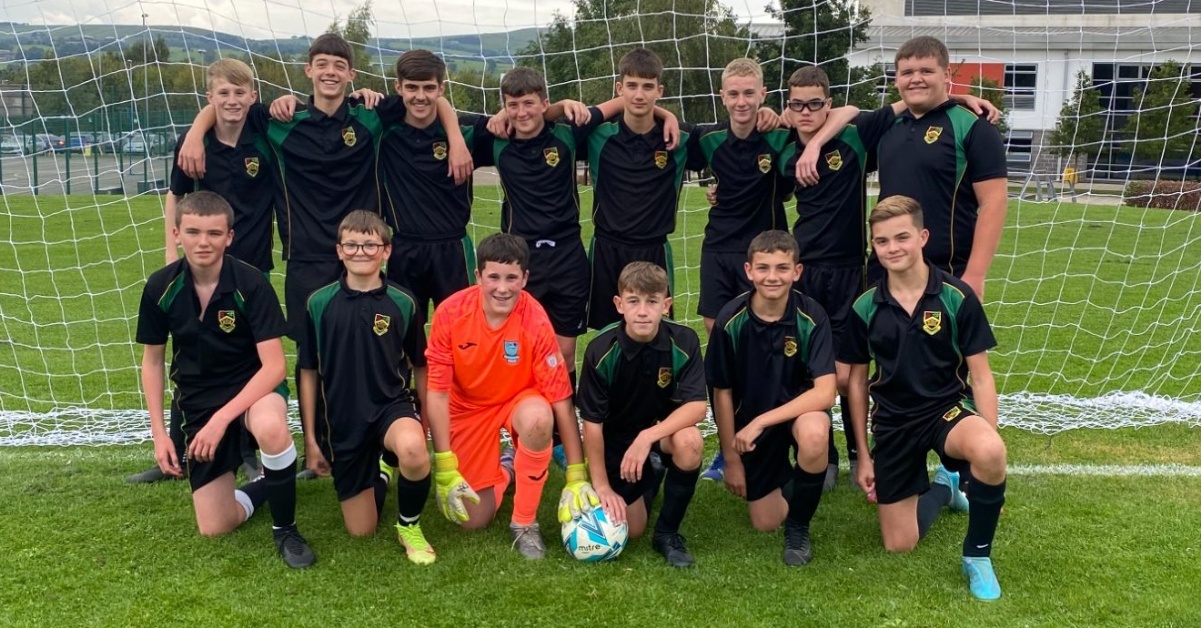 Congratulations to our Year 10 Football team who finished the season as the Year 10 Pendle Champions. Winning the league for the two consecutive seasons.
On Friday evening the team played in a play off against Primet after both teams finished the season unbeaten (4 wins and 1 draw).
The final that took place at Fisher More finished 1-0 to Park with a first half goal from captain Connor Smith.
In central defence both Josh Morley and Rhys Howard were strong against a talented Primet team. Lewis Wilkinson and James Galloway worked tirelessly at full back to support the team in both defence and attack.
The hard working midfield of Bartosz Jagiello, Harvie Gibbs, Joshua Sims and the impressive performance of Harry Smith ensured that Park dominated the game.
Centre forward Charlie Sims led from the front and continued to press and close down Primet and make it hard for them to pass the ball out. Charlie's pace in attack also gave Park the chance to break away and counter attack several times. But it was the match winner Connor Smith that made the difference with a low shot from the edge of the box in the first half.
In the later stages of the game talented goalkeeper Alex Byrne was alert to come off his line and deny the Primet threat.
#HardWorkPaysOff
#AmbitionRespectCollaboration