Year 11 into Lancashire Cup Final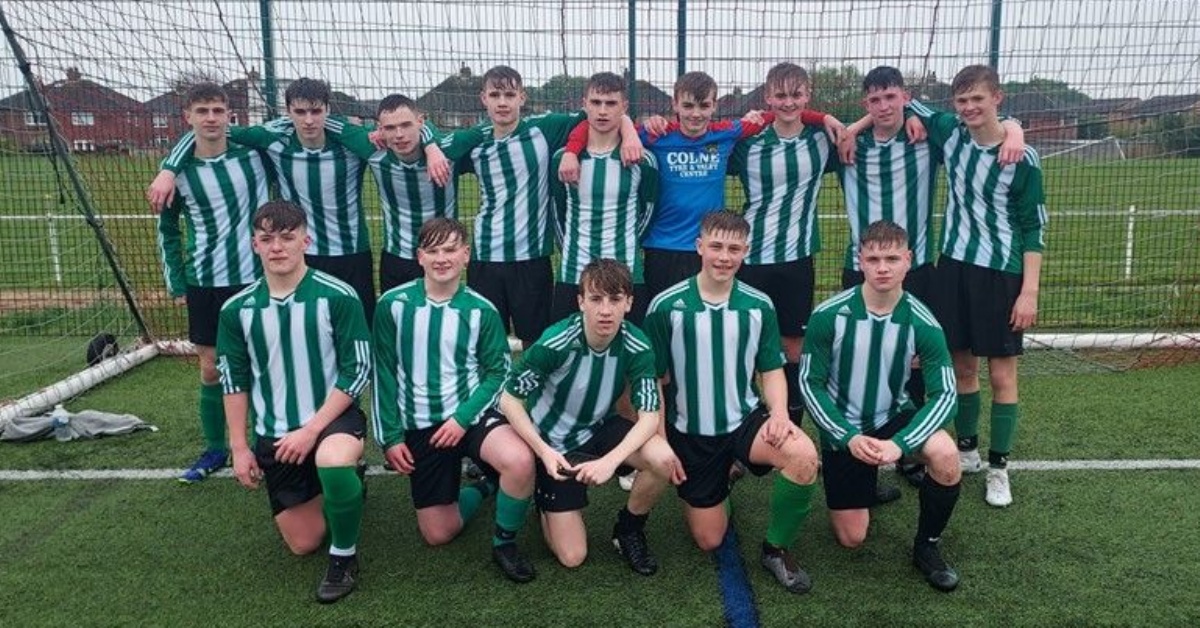 The Semi-final of the Lancashire Cup Semi-Final took place at Poolfoot Farm, Fleetwood on Friday afternoon.
The Year 11 football team travelled to Fleetwood to play their Semi-final against Garstang on Friday afternoon determined to do everything to reach the final.
The game was played at Fleetwood Town's training ground and it was Garstang who made the better start. They were an excellent side with some very talented players who moved the ball well at pace and our lads had to work hard to contain them in the first 15 minutes. Despite Garstang being on top for much of the half great work from the defence of James Jackson, James Carr and Reece Holden, along with their protection in front of Joe Boyle and Luke Airdrie meant Alfie Whalley was not troubled other than a couple of long distance efforts.
As the half progressed we started to grow into the game and Lukas Clement and Lochlan Cairney managed to push further up field putting more pressure on the Garstang team allowing Connor Denton, Myles Burge and Tom Garner more time to play. The half ended 0-0 and despite being on the back foot for much of the half the last 10 minutes instilled real belief in the boys and the could feel something building and set out for the 2nd half confidently.
An early chance came for Connor Denton after brilliant pressure from Garner and Burge but he could not find the finish. The next 25 minutes saw the game become very stretched with both teams having chances to attack. At the back James Carr looked after their dangerous striker well and Joe Boyle was having one of his best games of the season whilst the Garstang defence struggled on a number of occasions to cope with the direct running of Joe Hopkinson who drew a number of fouls. Aiden Lister and Joe Harding came off the bench and added to the performance with their pace and composure as the game started to look like going to extra-time.
However, with just under 10 minutes on the clock, Tom Garner was fouled in the penalty area and referee pointed to the spot. Joe Hopkinson showed great confidence, having missed 2 penalties in a previous round, and made no mistake as he coolly put us in front.
The final minutes were very tense but the lads held firm and gave Garstang nothing to work with and should have added a couple more goals. The final whistle went meaning they become only the second team from Park (and Pendle) to reach an 11-a-side Lancashire final in the history of the competition.
A superb performance full of character, resilience and talent, we are all extremely proud of the boys and we are all looking forward to the final on Tuesday 10 May against St Christophers at Darwen FC. Details will be on here of arrangements once finalised.