Year 11 progress in Lancashire Cup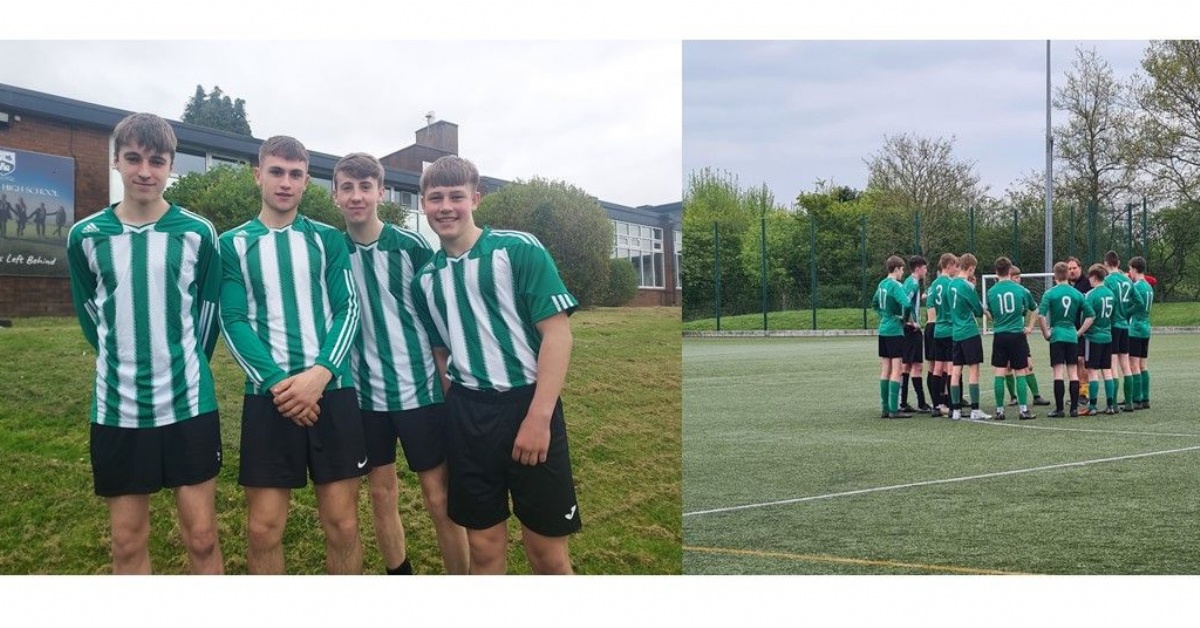 The Year 11 football team played their Lancashire Cup Quarter Final on Thursday afternoon.
On Thursday the Year 11 football team visited Bishop Rawstorne in the Lancashire Cup Quarter Final anticipating a hard game. We made a good start and put Bishop under pressure in the first 10 minutes but could not find an opening despite the hard work and pressing from Myles Burge and an excellent free kick from Tom Garner which the keeper pushed around the post. After this Bishop gained more control and put us under pressure but goalkeeper Alfie Whalley made 4 saves, 2 of which were outstanding to keep the scores level. We defended well for the remainder of the half with James Jackson doing an excellent job of containing their dangerous winger and Reece Holden looking calm at the back. The scores were level at half time and there was a little bit of frustration with the boys but some reminders about how good they can be from Mr Orme and some calming words from captain Lochlan Cairney meant there was a rapid improvement.
The start to the 2nd half was outstanding at goals from Connor Denton and Joe Hopkinson put us 2-0 up in the first 3 minutes before we were unlucky not to add another just a minute later. Joe Boyle and Luke Airdrie controlled the midfield, Lochlan and Lukas Clement drove us forward out wide and Connor Denton and Tom Garner started to create more chances.
As more space became available in the wide areas Lochlan Cairney found himself almost on the byline with options in the middle. As everyone, including the Bishop's keeper, waited for him to pass the ball inside Lochlan showed great vision to smash the ball past the keeper at the near post to make it 3-0, so clever a finish that most of the players did not realise at first it had gone in!
Joe Harding came on the right and continued to attack and create chances and Aiden Lister added extra pace up front which caused more problems and finally, from a corner, James Carr capped another good performance with a 4th goal.
A superb 2nd half performance where the boys showed what a good side they can be and meaning we progress to the Semi-Final against Garstang. Well done to everyone and thank you to the contingent of travelling parents who made the journey.
Pictured above are the goalscorers Connor Denton, James Carr, Lochlan Cairney and Joe Hopkinson as well as the half-time team talk.