Year 11 Progress in the Lancashire Cup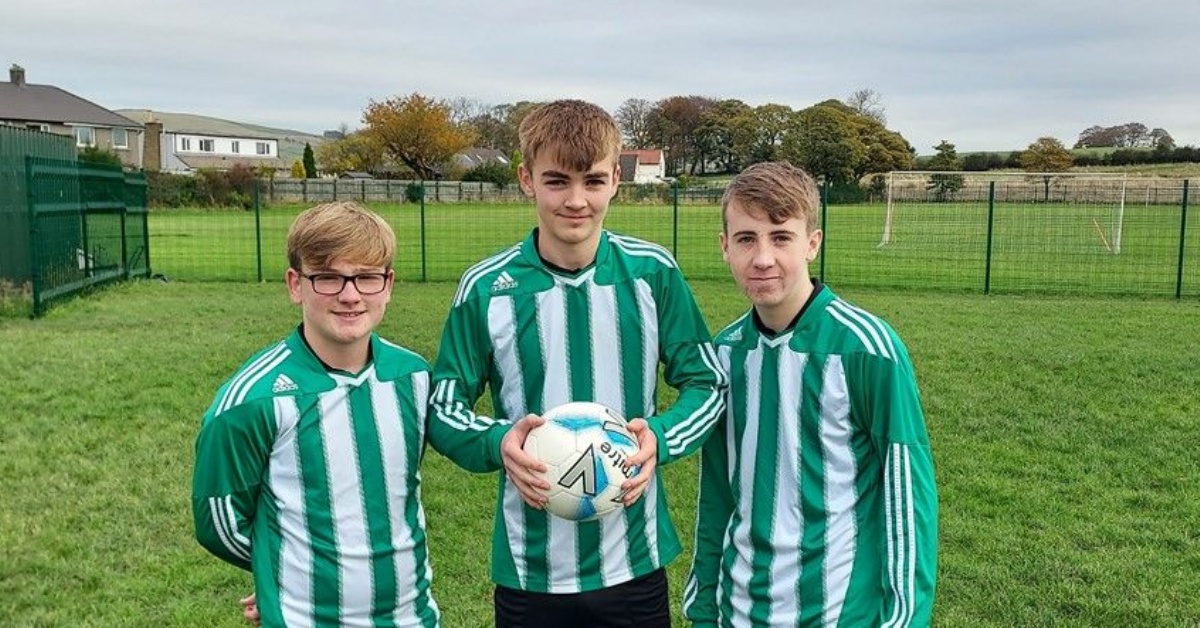 An excellent performance sees Year 11 claim a convincing win.
Last Friday the Year 11 football team played their 2nd round Lancashire Cup fixture against All Saints school from Rossendale. Despite the bad weather the pitch was fit enough to play a rare home game. Before the game Mr Orme spoke to the players about the need for a fast, physical start to put the opposition on the back foot. The boys could not have done any better in fulfilling this request as an incredible start saw them leading 4-0 after only 9 minutes. Connor Denton started the scoring in the 2nd minute before Joe Hopkinson won a penalty which he converted himself before Connor added a further 2 goals giving him a hat-trick.
From here All Saints settled a little and, to their credit they kept trying to get back into the game. Despite our continued dominance they did manage to grab a goal just before half term which gave them some hope, although this was quickly extinguished by a brilliant curling shot into the top corner from Joe Hopkinson.
The second half was very similar to the first with constant pressure from Park and Joe Boyle managed to add a 6th goal. However, some questionable finishing meant that we were unable to add any further goals meaning the game finished 6-1.
An absolutely fantastic performance from everyone involved. From Alfie Whalley in goal to James Carr, James Jackson and Reece Holden at the back, Lukas Clement, Lochlan Cairney, Connor Denton, Tom Garner and Joe Boyle in the midfield, Joe Hopkinson and Myles Burge up front and the brilliant performances off the bench from Harvey Owen, Luke Airdrie and Aiden Lister everyone deserves a lot of credit. Bring on the next round!