Year 8 Pendle Rounders Champions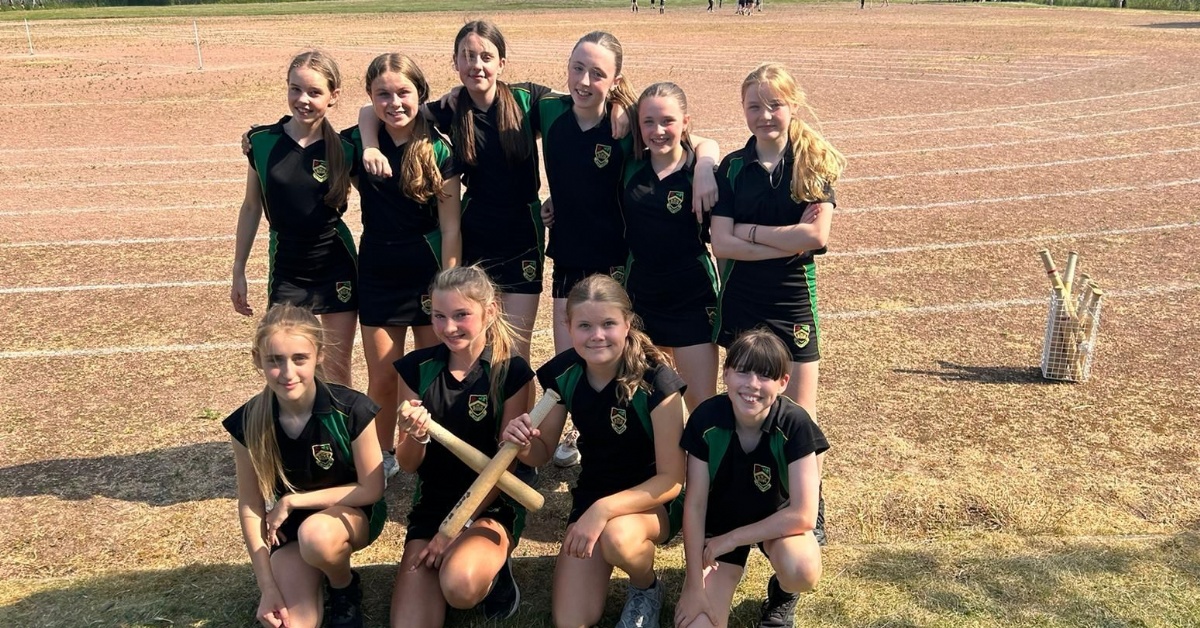 2 1/2 rounders in it for Park to be crowned Pendle Champions!
What an amazing night of rounders in the Pendle Schools Year 8 finals. Park got off to a great start beating Pendle Vale, West Craven and Primet convincingly. Hannah, Lottie, Lexie, Imogen and Emilia all scored some great rounders and there was some awesome fielding from Esther, Sian, Scarlett and Charlotte. Jess kept everyone in order giving excellent instructions and words of encouragement.
The next game against Fisher More was close with them beating us by just half a rounder. Lexie scored some more amazing rounders and we are so grateful that she could play for us last minute! What would we have done without her!? Another victory over Marsden Heights in the final game meant the overall winners came down to rounders scored. Well done to all girls involved on a hot evening and special thanks to Rachel Beebe for the much-needed drinks and refreshments for the girls (and staff!)
Another trophy to add to our collection!