Year 9 Football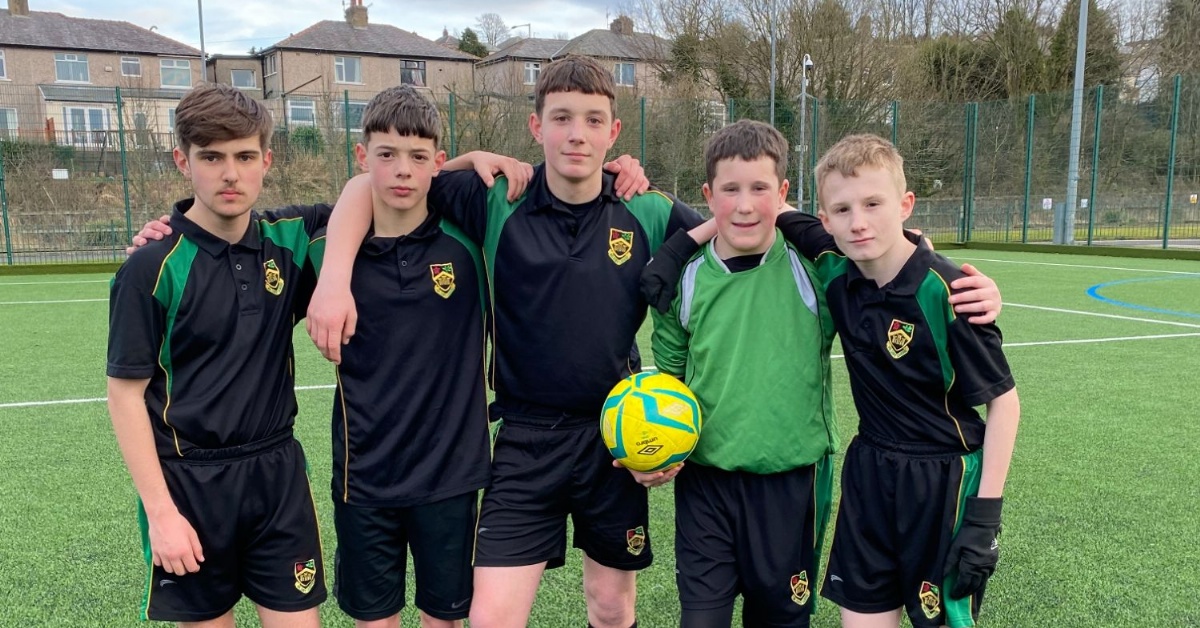 Year 9's unbeaten season in the league continued with a 3-1 win away at Marsden Heights. Two first have goals from Rhys Howard and Connor Smith (both pictured) set the team up for the victory.
Impressive centre backs Liam Hopkinson and Josh Morley (pictured) dominated the game. Special mention to Marcus Cowley, who although did nt score, came very close hitting the bar and post after break away counter-attacks in the second half.
Move of the game came direct from goalkeeper Alex Byrne (pictured) , whose accurate long clearance found Rhys Howard who skilfully lobbed the Marsden Heights keeper.