Year 9 Football team victorious in 4-2 win against Fisher More.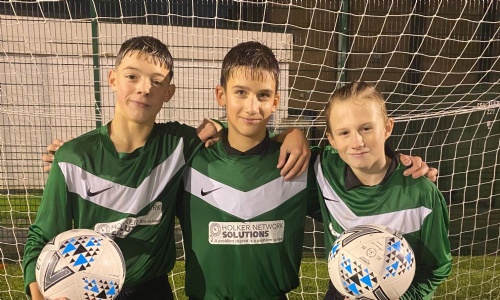 Tuesday evening saw Year 9 victorious in a competitive game away at Fisher More. Park High Year 9's captained by Liam Hopkinson took an early lead through Rhys Howard and Connor Smith before Fisher More responded with a goal from the penalty spot just before half time.
Further second half goals from striker Rhys Howard and the impressive Conner Smith ensured a Park High victory as they remain unbeaten this year.
Pictured are goals scorers Connor and Rhys along with man of the match Bartosz Jagiello