Year 9 Langoustine Drawings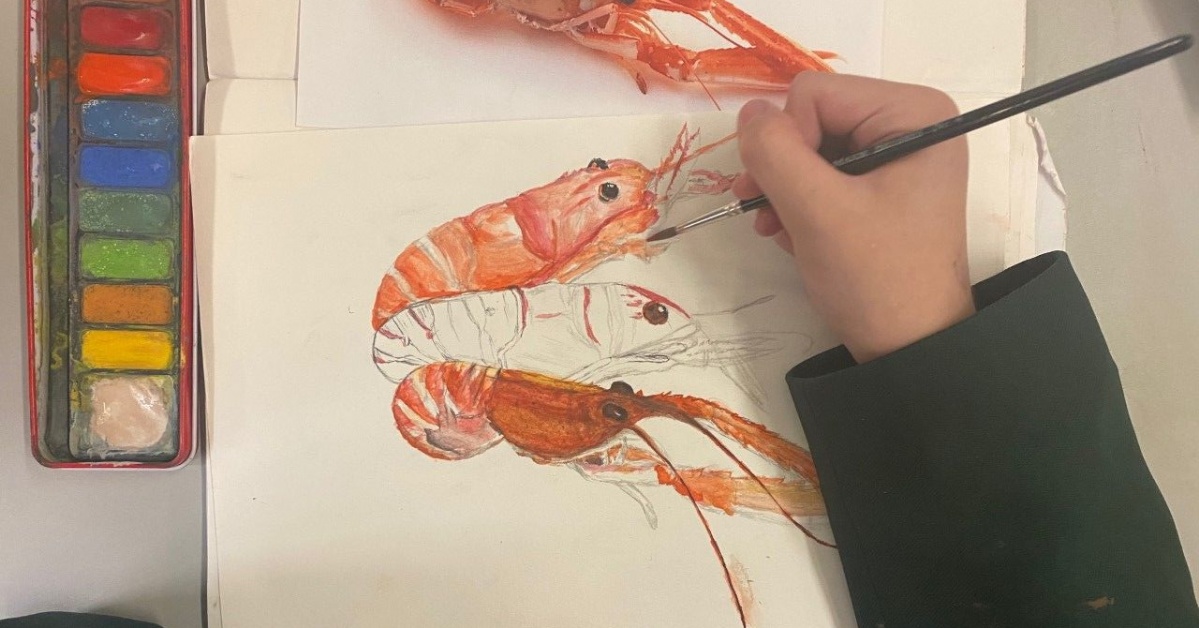 Our Y9 GCSE Art students have been creating observational studies being informed by Langoustines and sea creatures. Students have experimented with different techniques such as pencil tone, coloured pencil, watercolour paints and acrylic paints to help develop their skills further and trial materials.
We are really impressed with their work! Please see below for a few of their creations!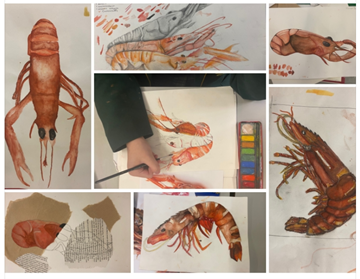 ASPIRE. PERFORM. ACHIEVE.