Year 9 win 8-3 against Primet in end to end barnstormer!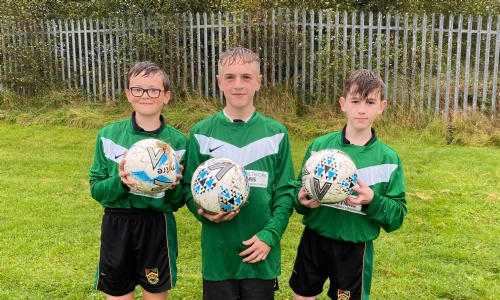 Year 9 football finished with an 8-3 win against Primet after an end to end game in wet conditions. The lads battled back after conceding an early goal with strikes from Liam Hopkinson (2), Rhys Howard (2), Marcus Cowley (2) Connor Smith (1) and Bartosz Jagiello (1).
Pictured above are striker Sam Garner, midfielder Marcus Cowley and right back James Galloway.