Last nights Year 11 Success Fayre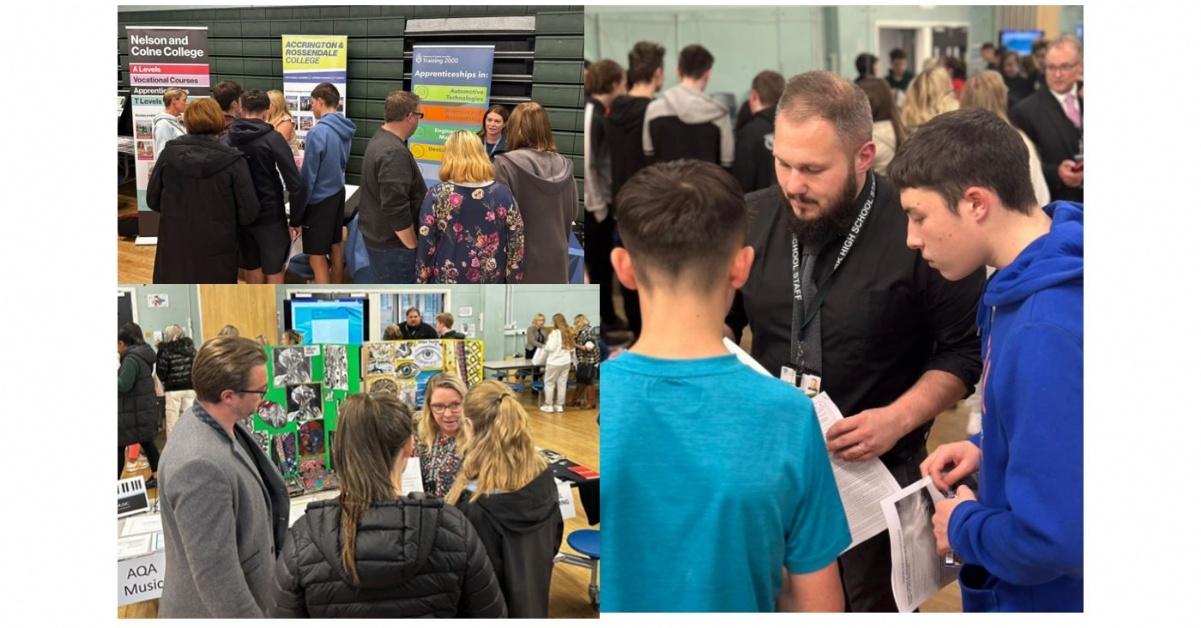 It was fantastic to see so many parents and students at last nights Year 11 Success Fayre.
The evening started with a presentation from Mrs Eulert and Mr Allen outlining the key dates for the year and the countdown to the Summer Examination 2024.
All students collected a 'goody bag' of chocolate, important dates, mock exam timetable, how to access exam boards information and revision resources including pads, pens and highlighters to help during mock examination preparation.
As part of the Fayre parents and students circulated the room to collect summary specifications and revision packs from each subject area.
Also during the evening, there was an opportunity to talk to Nelson and Colne College, Burnley College and Training 2000.
This morning, all parents have been emailed the presentation, instructions for ordering Revision Guides and the important dates document.
#BelieveSucceed
#HardWorkPaysOff
#ReachForTheStars
#AmbitionCollaborationRespect